HOW DO I PACK MY CAR?
EDIT: This is from back in the day when I brought only four wheels and three fuel cans. Nowadays I remove the upper floor, stand up two more wheels in the trunk space and fit four racing fuel jugs side by side in the rear, in front of the back two tires. The lawn chair sits on top of the tires now, stuffed up near the roof.
The First thing you do is fold down your rear seats.
The THIRD thing you do is stack your track wheels in just behind... your head.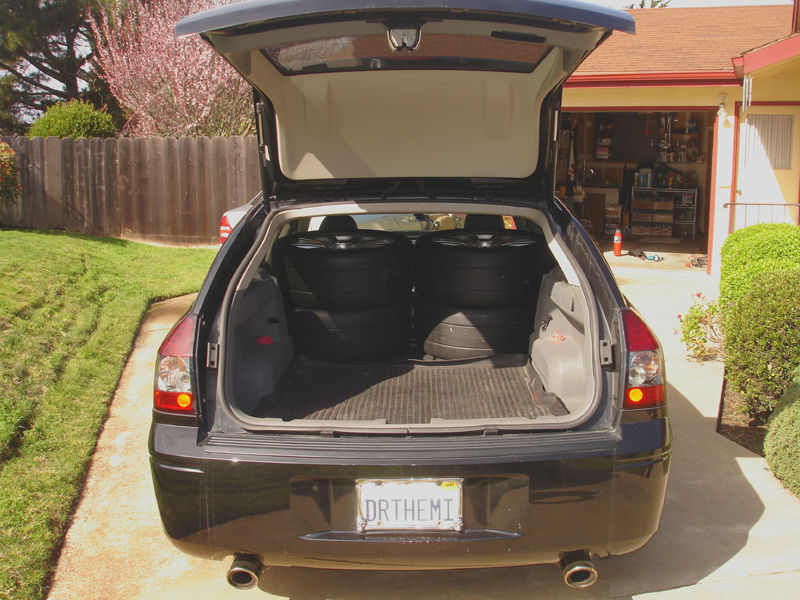 The Second thing you do is put as much crap as you can in the floor area under the folded down seats. I'm showing it out of order cuz I forgot to take the pics in order.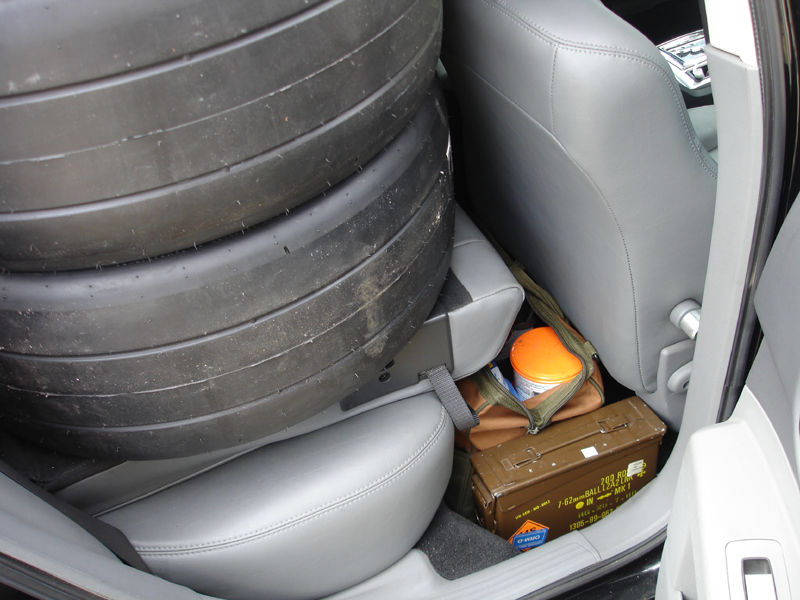 The Fourth thing you do is put in the folding lawn chair. This is not only the best place to put it, it also helps to hold the tires in place during acceleration.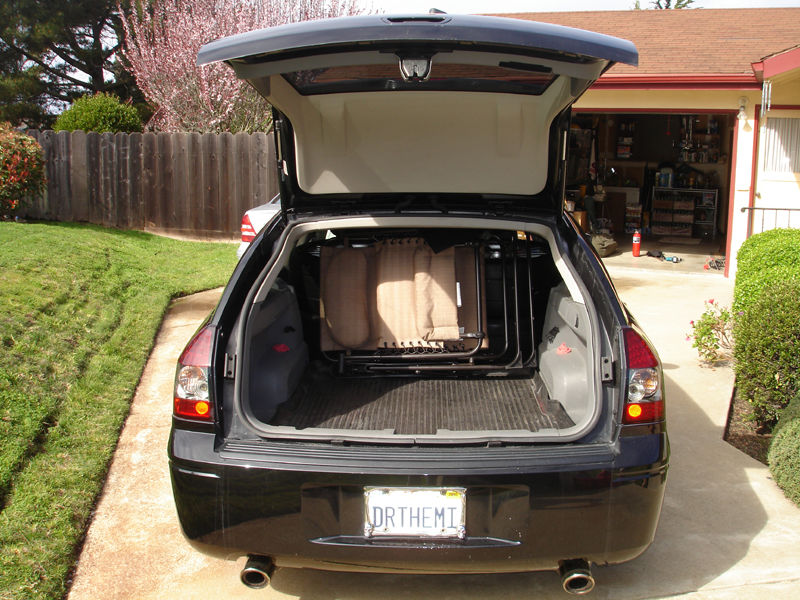 Next, in go the floor jack, gas cans and ice chest. Note I like to use the tall kind of ice chest as it fits ideally in the space available given all the other crap I am stuffing in here.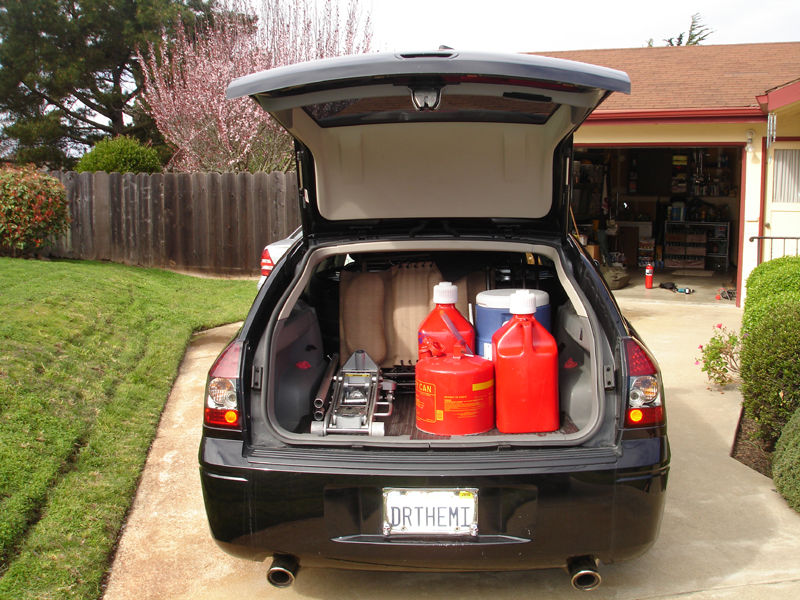 Now its time for the Giant Duffel Bag (about 5 bucks: Bundeswehr army surplus at Cheaper Than Dirt) and the tripod for the timing transmitter.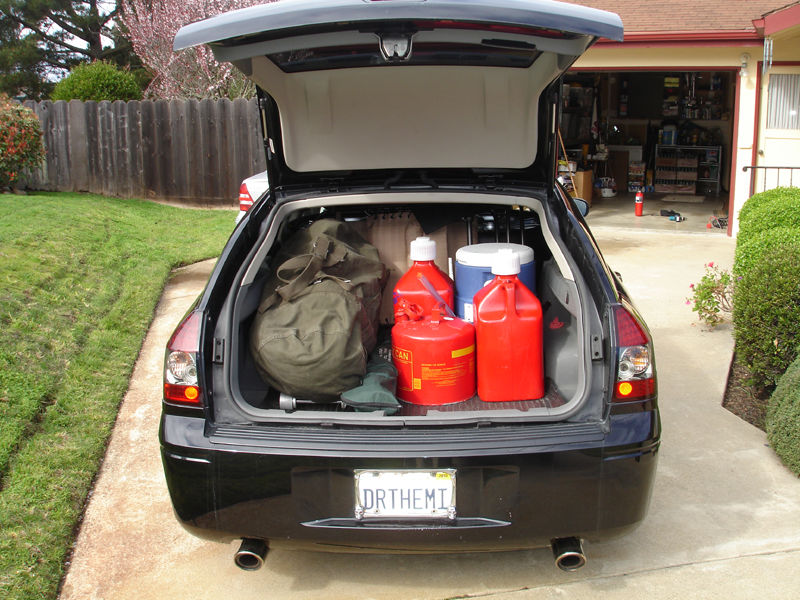 Finish up the back with the box that holds the brake fluid and pads, and the pail holding the bleeder bottles. And since I have room, lets toss in a fire extinguisher in case I set the brakes on fire again.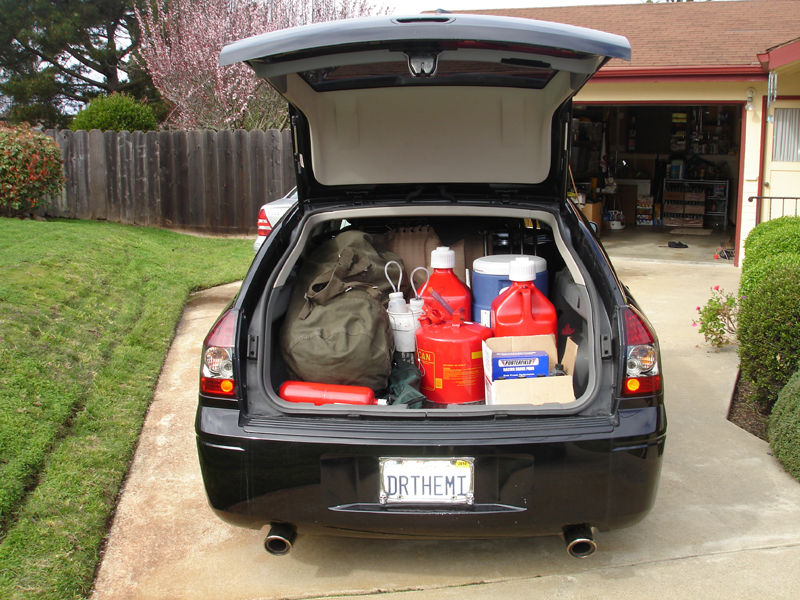 So much for the back. And I still have extra room, Mr. Sedan Driver.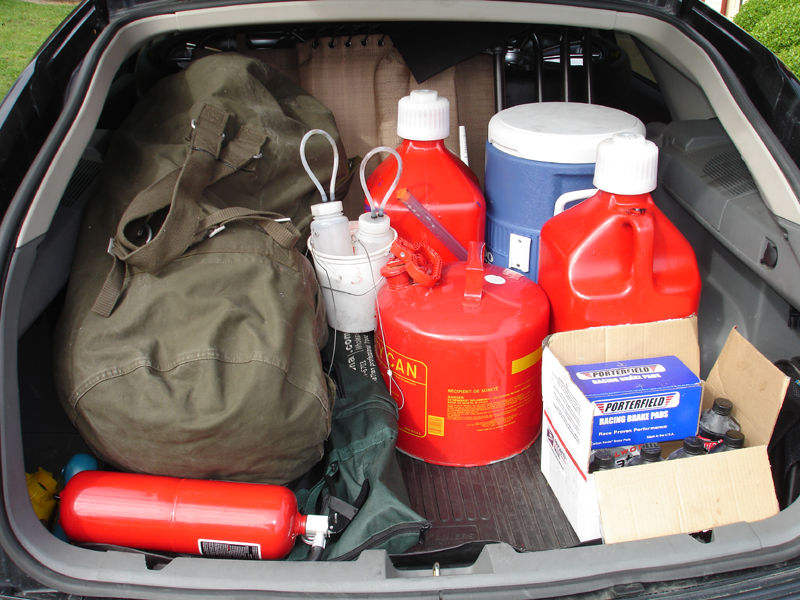 As for the front, we toss in a couple of spare brake rotors from Mother Mopar and a backpack with a raincoat and some gear in case it turns out to be freezing for some reason before dawn when the track opens up.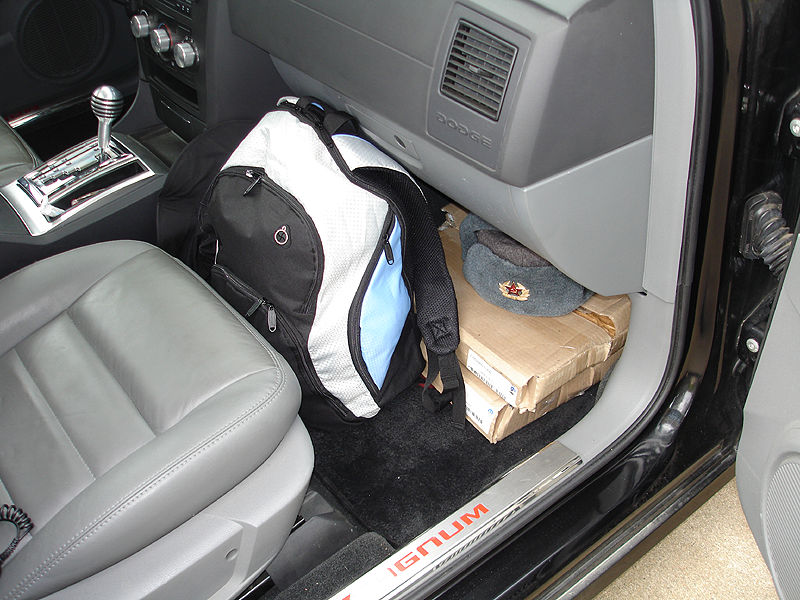 Unload, set up and get ready to hear...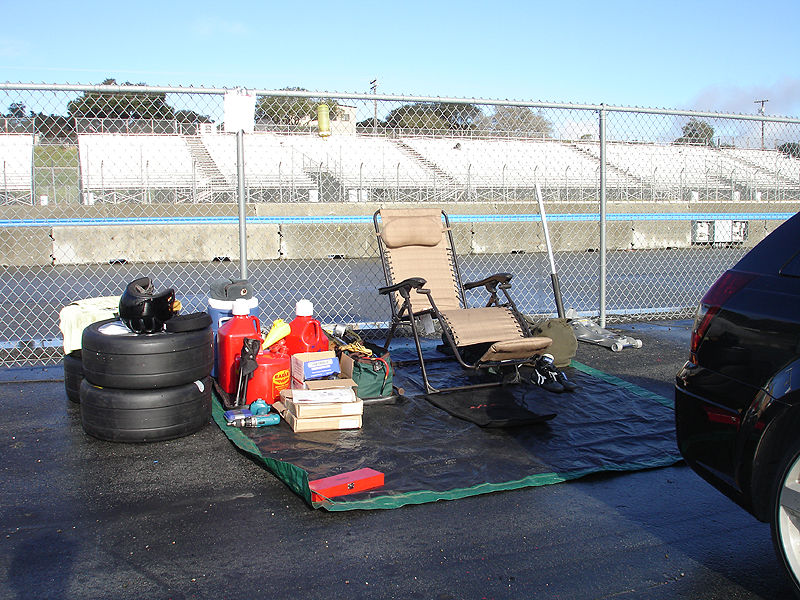 "Damn... you've done this before, haven't you!"