Discussion Starter
·
#1
·
About $1900 to get it fixed: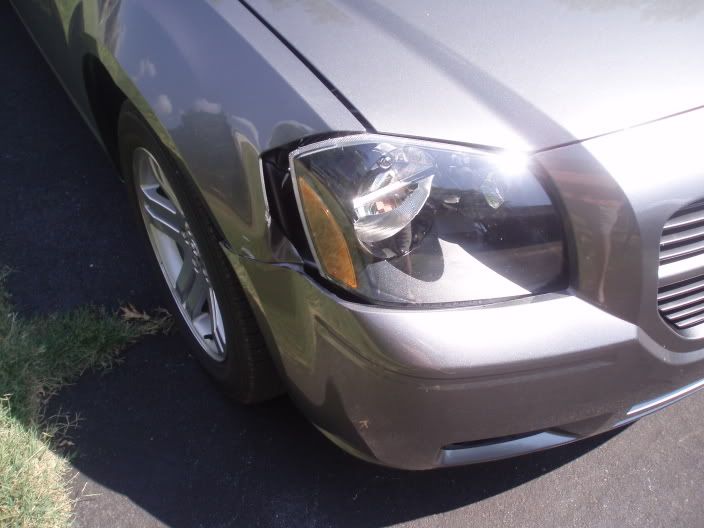 So Friday I'm all excited that we made an offer on a house on Wednesday contingent upon the sale of our house. Listed our house on Thursday, and sold it Friday at lunch.
Came home from work and my SIL was babysitting our kids for a few minutes so we could run and pick up my daughters birthday present. I get home and her car is in the driveway behind my side of the garage, I'm coming in from an angle on the other side of the driveway, stop about 4' from the garage door to move all of the bikes and misc. other toys out of the garage so I can pull in, tell the kids to move to the side so I can park my car, then I start pulling in, watching the kids so the SIL's kids who aren't used to staying out of the way while I park to make sure I don't run over them and I run smack into the corner of the garage.
Damage: RF fender, front fascia is ripped, headlight, and the core support is snapped in half.
Who would have thought that a 2mph bump would do this much damage? I know I wouldn't have. Worst thing is I have absolutely no-one to blame but myself. I just wanted to get my car tucked away like I always do so kids playing wouldn't accidently scratch it or dent it with a ball or something.
I should have just left it in the driveway...