Discussion Starter
·
#1
·
OK so I picked up the black seats from Kru510. Great Guy
Today i decided to put the rears in. My audio system has been giving me a lot of trouble lately so i figured i would rewire everything. Also thought about getting rid of my subs and amp. So i started to tear down and 1 thing led to another.
I have a lot of pics, Things for sale, And question about how to and need some opinions.
So my Seats are for Sale! 400 obo. In decent shape no tears or anything. Front and back passenger is non power. Also 4kw Mojo Amp and 2 Mojo 12's. I will post in For Sale section.
In the rear i took out my 2nd Yellow top and i want to move my fuse box. Any help would be great. I want to move it all the way back under that little lip.
Im putting in new 6x9's in the door tomorrow along with the front seats.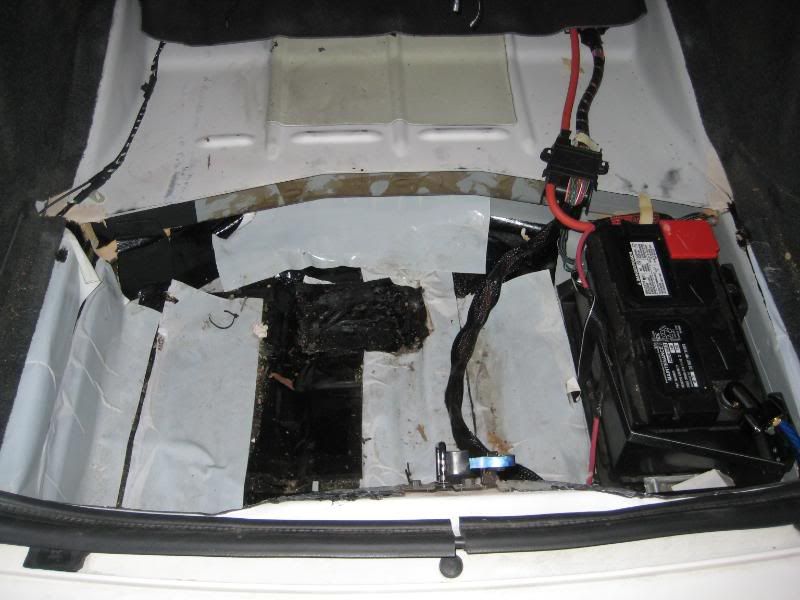 THis is some cheap Roofing supply i used as dynamat. Didnt really work and never took it off. I must say it stuck pretty good. Most likely going to leave it and buy some real dynamat to put over it.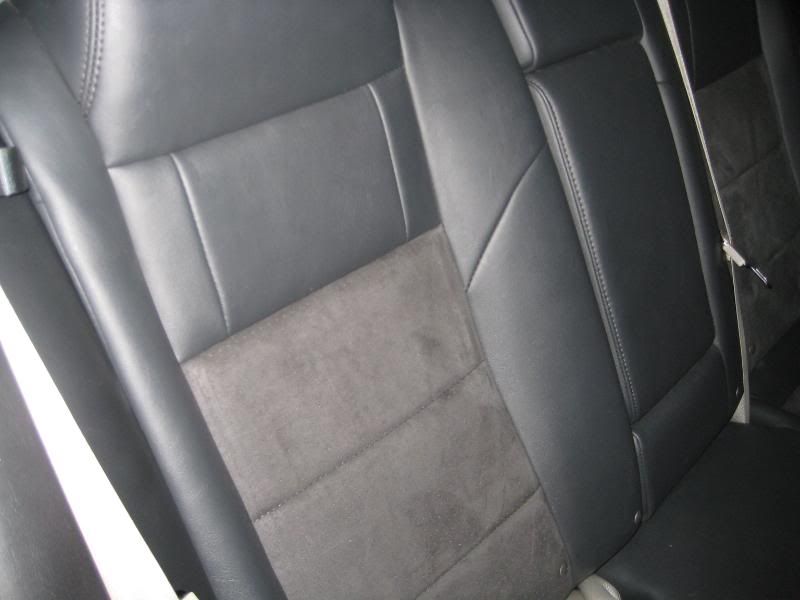 This is the final look. Altogether it took me about 3 hours. Changed rear seats. Ran new RCA's 4 channel and 2 channel. New Remote wire and new wires from dash to rear. The stereo stop tapped in the the stock wires and bypassed the stock amp. I also took out the stock amp.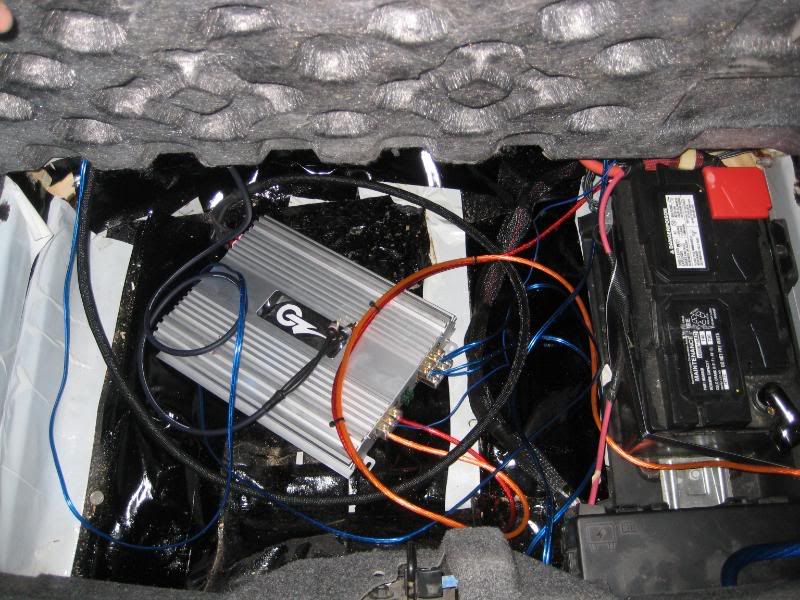 This is the end. Hooked everything up to make sure everything worked. Tomorrow i want to buy some wood and make something down there. I want to replace stock battery with optima and move that fuse box. I saw a few wires that go to the trunk lock and a few more that go to a plug. Any help will be great.
4 Inch boston acoustics didnt fit good. I will either notch it some more or buy some 3.5's.
The big MOJO amp.
http://i47.photobucket.com/albums/f176/Ptown7/IMG_0066.jpg
http://i47.photobucket.com/albums/f176/Ptown7/IMG_0064.jpg