It's time to knock out 1 more project & document a couple previous ones.
I really didn't like the look of the Scat engine bay with that ugly coolant
tank and the ABS plumbing nightmare. So, I found some covers foe both
the coolant tank and ABS.
The coolant tank is offered by
JLT Performance
. Very easy install. Just
remove some Velcro adhesive strips.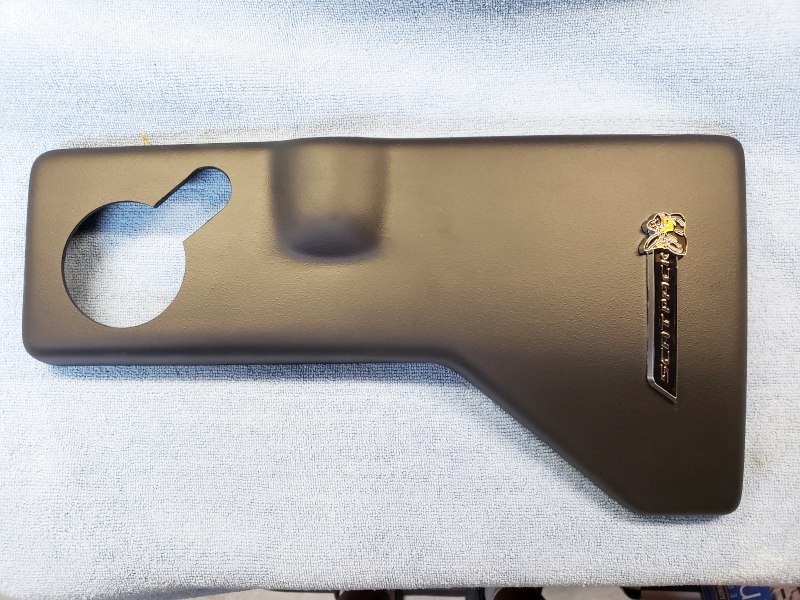 Note
- I added the Scat Pack badge
Before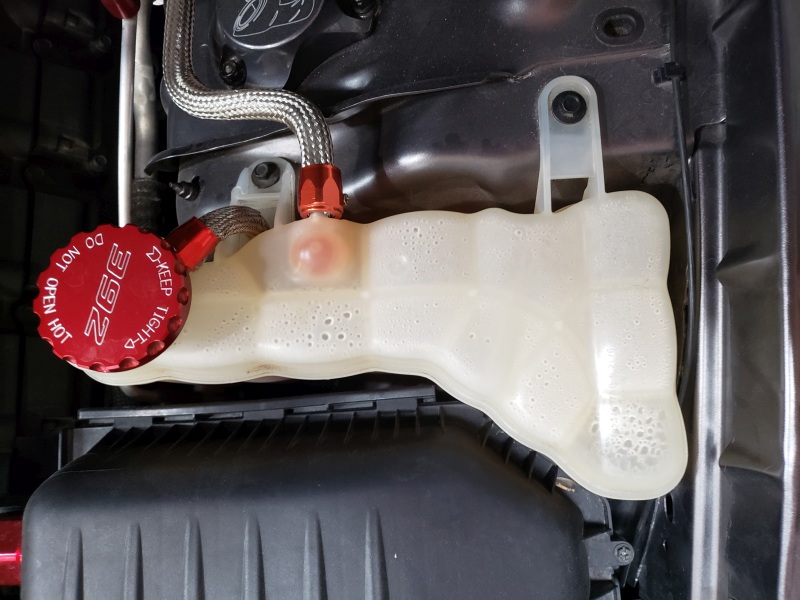 After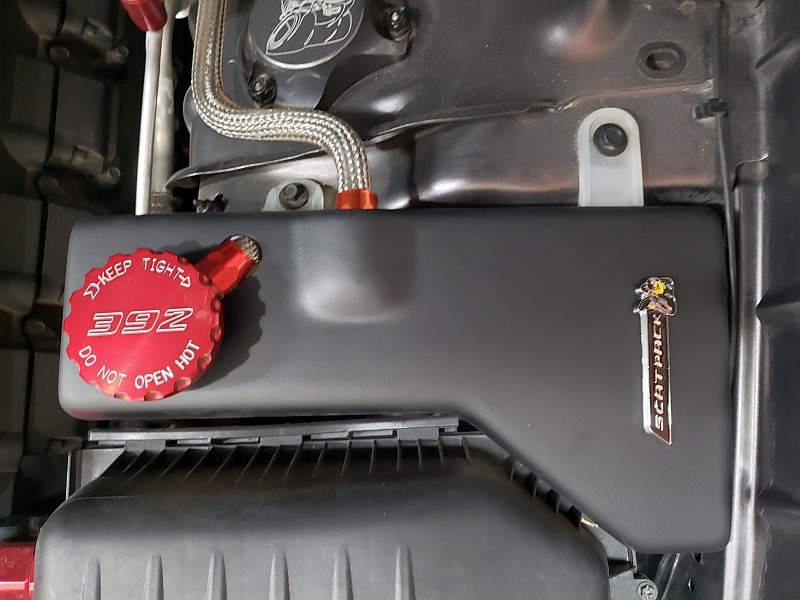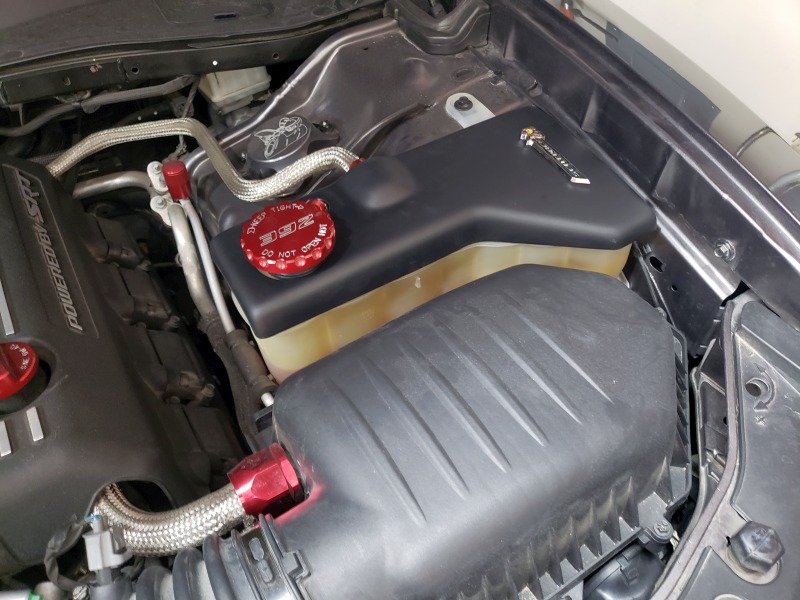 The ABS cover is a
MOPAR part (

68272122AA)
. I think it is off the Hellcat
Before
After