·
Yes I am a pirate, 200 years too late
Disclaimer: The car was vacuumed after the photos were taken, so no wise cracks, eh?
This has bugged me from the start, whenever I put the seats down, the carpet that spans the gap between the rear seat and the load deck comes off.
Big Dog has fallen into the gap several times. Seems they relied upon the fuzziness of the flocking on the pan to hold the hok Velcro that is sewn into the edge of the carpet, simply does not hold at all.
I used 2" Industrial grade stickyback velcro but applied it with 3M #77 spray adhesive rather than rely on the stickyback.
The Velcro was cut 2" per side longer to wrap around and adhear to the bottom side.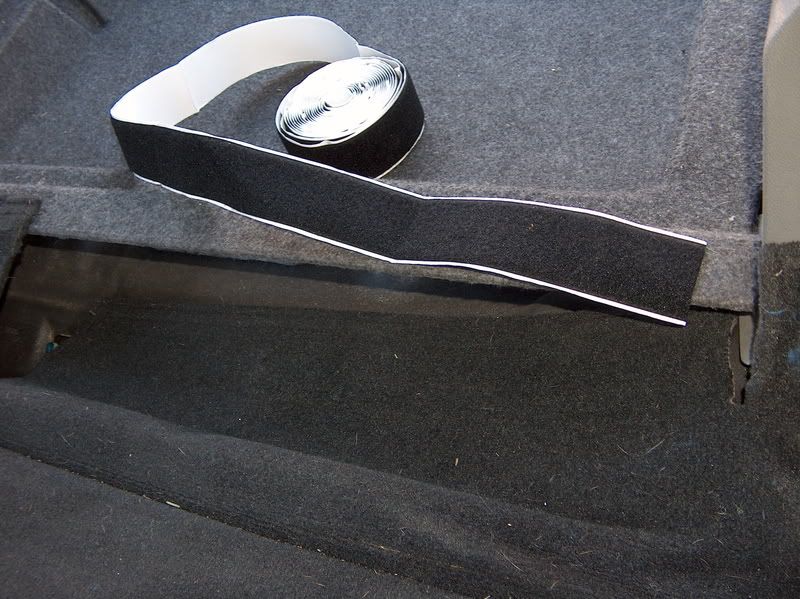 I masked off and the application area and also used newspaper to eep the spray adhesive from getting where I did not want it.
I applied a heavy coat to both the flocked area of the pan and the back side of the Velcro. Also sprayed unser the area to grab the extra 2' of Velcro that wraps around the edge, This really stops that edge from peeling.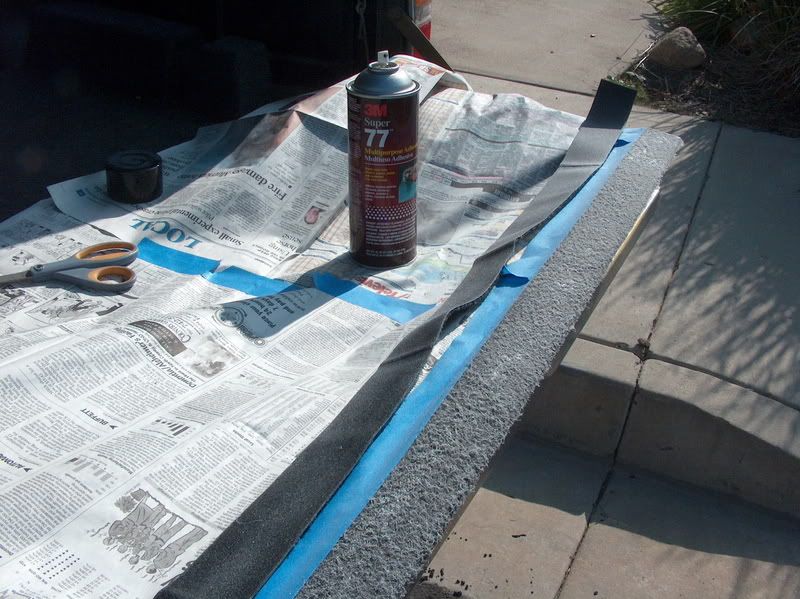 I got really coverage and pretty much soaked the flocking for good adhesion.
Time for a break to let dry for 30 minutes, this stuff works best when very tacky.
Strip instaled while the tester looks on: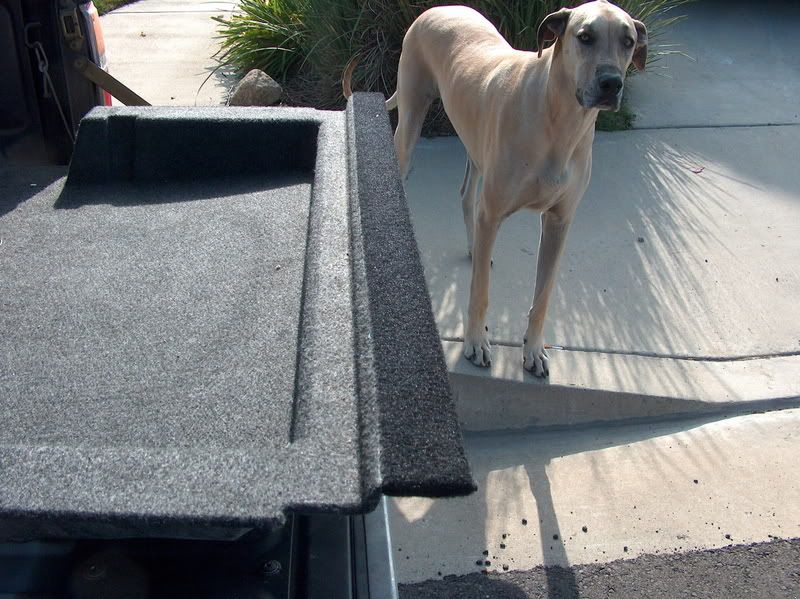 Back in the Magnum for a test fit: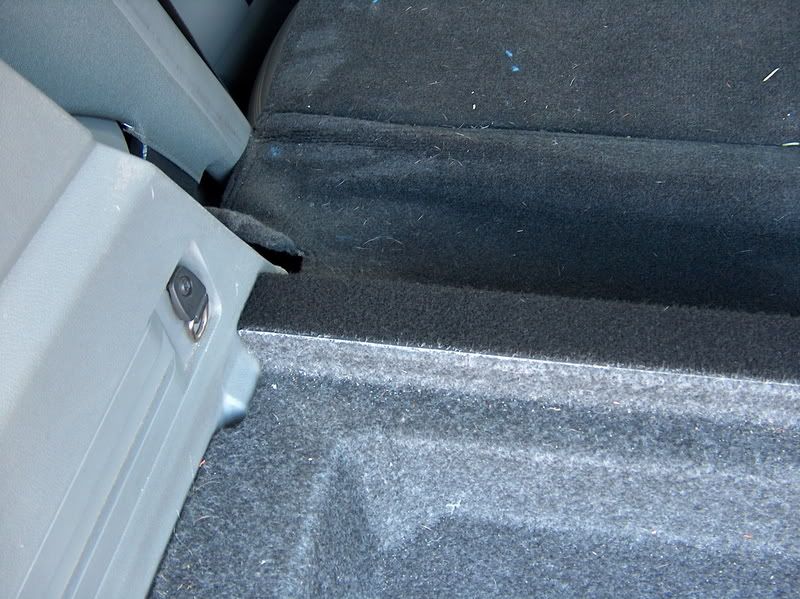 Lookin' good!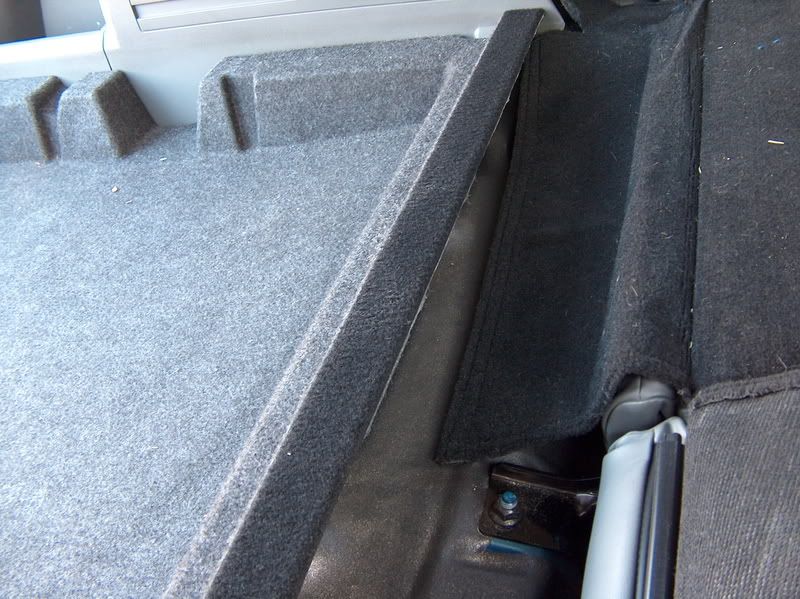 All buttoned up: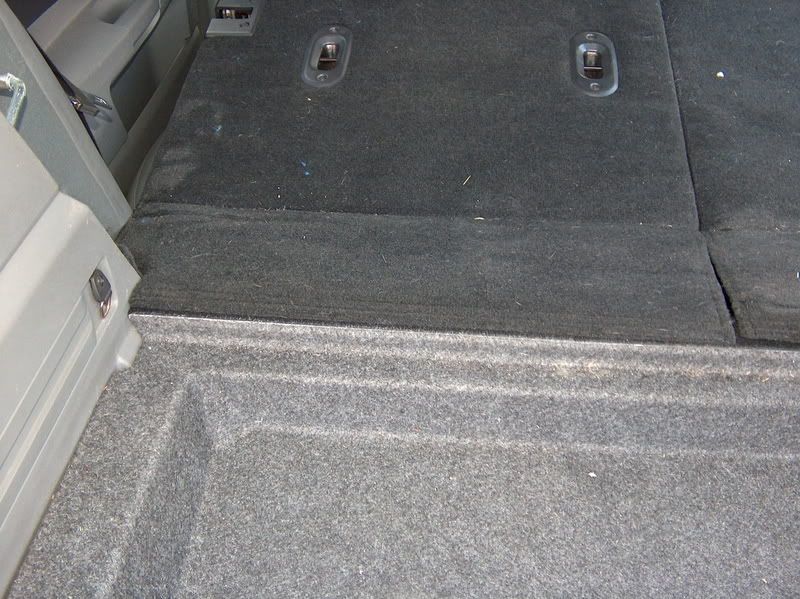 Just then I remember how the dang floorbard of the deck slide to the rear of the car when in the folded posistion for groceries.
Not done yet, took the pan back out and applied loop Velcro to the L shaped area of the pan that accepts the end of the floorboard.
I followed with applying hook Velcro to the edges of the floorboards that meet the pan.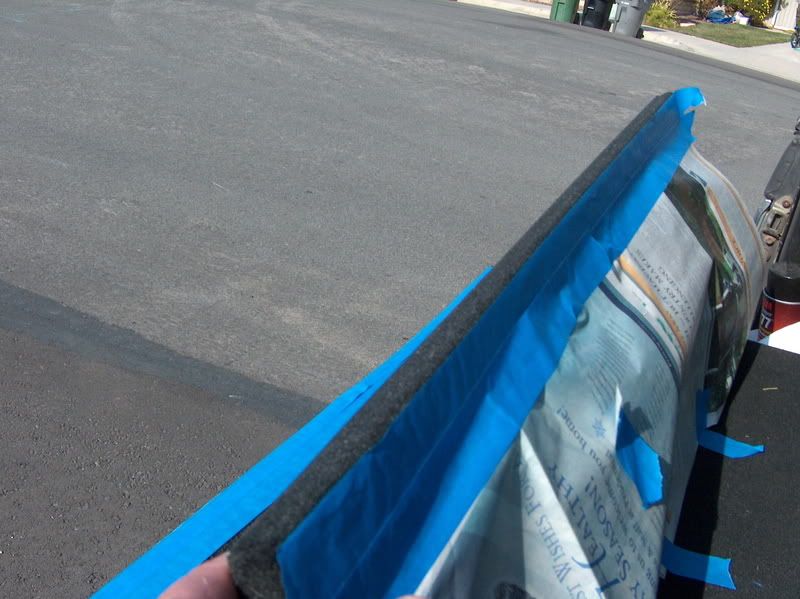 I didn't take any additional pictures of this, but pretty self explainatory.
DMAG also covered this in a previous post, he added Velcro to the edge of the floorboard with staples.
Sme deal, but used the #33 spray adhesive and ran the edges around to make it stronger.
Entire mod time 1 hour including dry time of throwing dog toys and sipping a cold one!
Total mod cost: less than $12.00