Discussion Starter
·
#1
·
Completed a couple of low buck mod over this weekend.
First one was wood decking in the back. Just left over flooring from when I did my basement.
I just took the rear cover out layed it over the snapped together flooring and traced it. Got a handle from Home Depot for $3.50 and with some Velcro strips for a couple of bucks. I stuck the both halves of the Velcro to the second section of the cover and layed the flooring down on it. Now when I lift the handle on the flooring the cover comes up with it and folds like it should.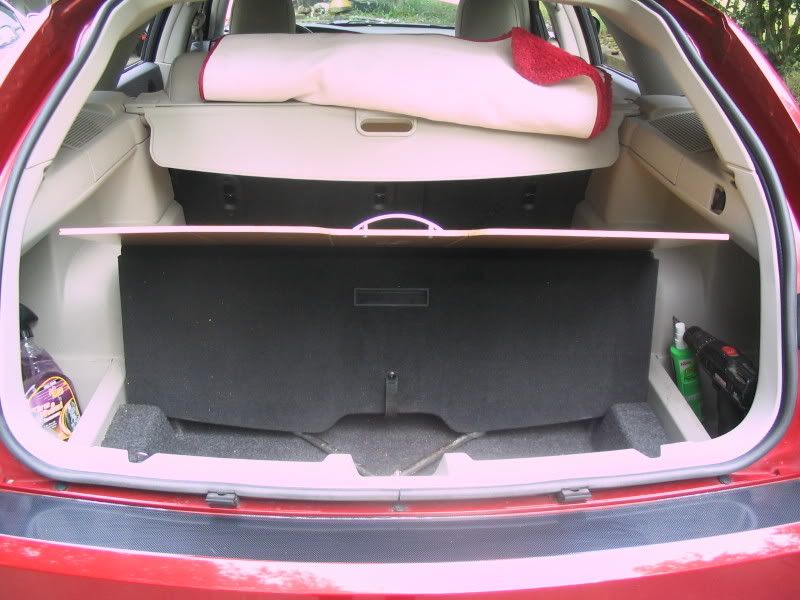 This is mainly for the guys that use this position to haul bags of stuff, and yes the hatch closes with it up. I keep a couple of red bathmats in the back to keep things from sliding around because the flooring is slick.
Second mod: I needed some light under the hood so I picked up a red 15" neon tube from the auto parts store for about $25. It comes with a cig. lighter plug with a push on switch. The light is thin enough that it doesn't hit the engine cover (I think, it hasn't rubbed any paint off the cover yet).
Then I had to figure out how to mount a switch for it. After much head scratching it came to me.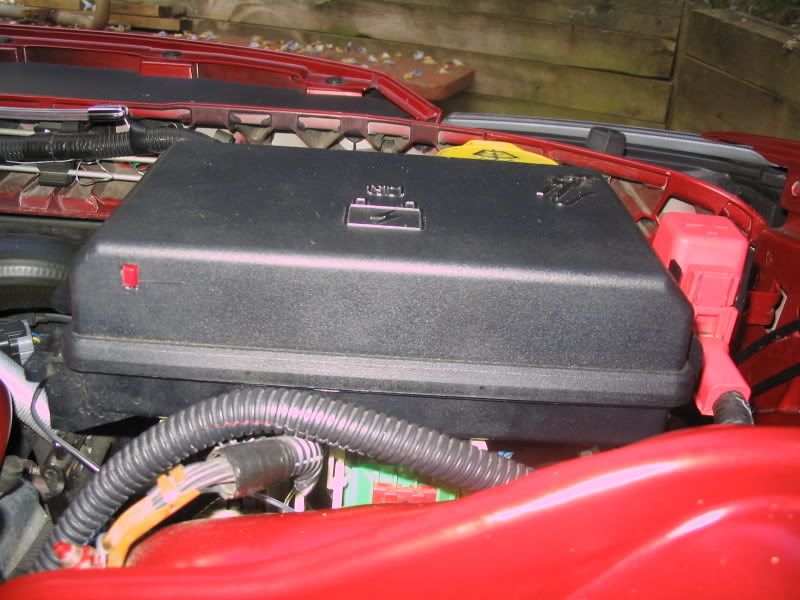 I should have left it black but couldn't resist using my touch up paint. Just crazy glued the switch housing inside the fuse cover. Works like a charm.
All together I think I spent about $35 and spent some quality time with my Baby.
Note I had the flooring but you can get a box for about $25 at a discount flooring store, Sam's club or BJ's.