So I have some down time with my car and was playing around this weekend with it....I have a 1.25" spacer from another project so I wanted to see if it would allow a 17" donut wheel to fit on the front of my SRT with the 8 Piston Brembos...and I think it will: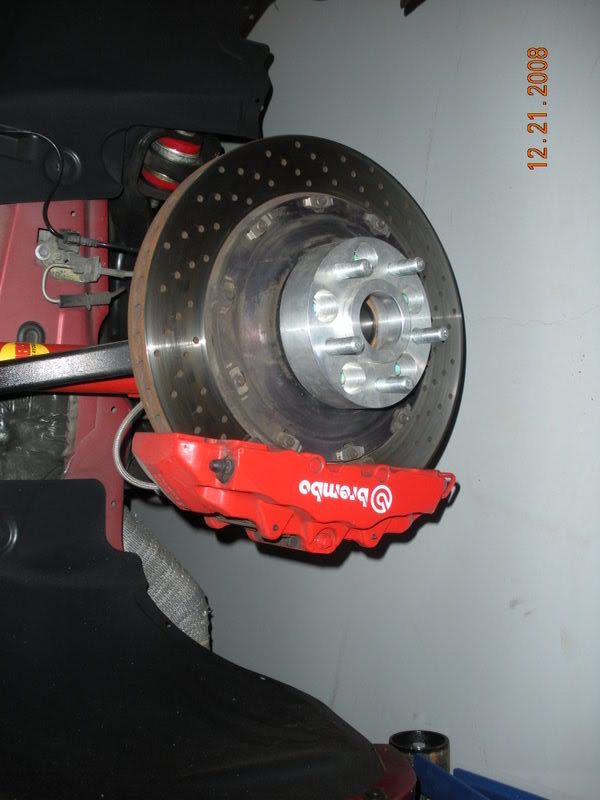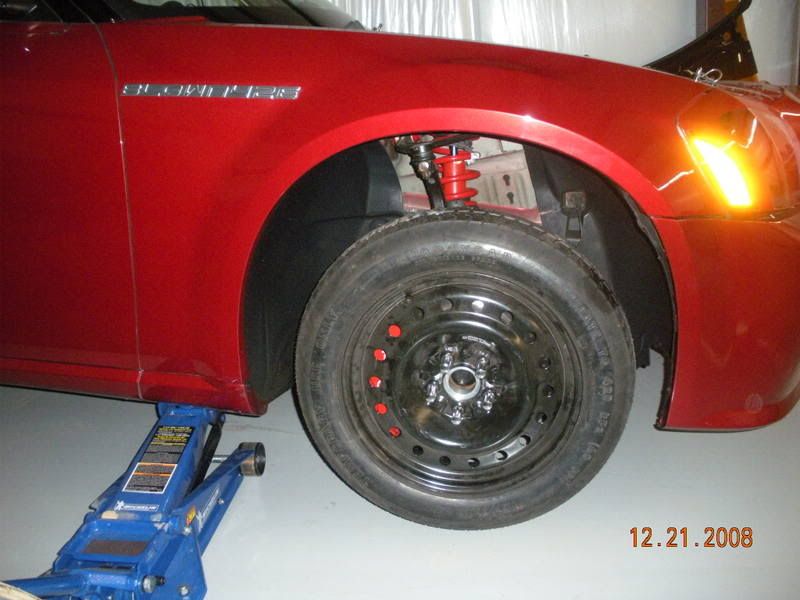 I KNOW you can't run down the track a 100+ MPH with a spacer on the car so if there is interest let's ask a wheel company to make a set....is there interest?
I think we would probably have to have maybe 10 sets made to get them to agree but I am just throwing this out there, I have a contact at US Wheels so maybe they might be interested.
Thoughts? Would you want a 17" x 4" wheel with the correct offset to clear the Brembos (if they will clear mine they will clear any brake setup) without any spacers and be track legal? These with a set of M&H or MT Front Runners would loose a lot of weight/drag.