Discussion Starter
·
#1
·
I'd like to tell you'll I missed ya.............................but I'd be lying. J/Kn
Hey just got back today from dis place. Everything was perfect as always. 80-95 deg days, water was 81. I hated leaving so much, I left my boat there so I'd have to go back in a couple of weeks, damn the bad luck.
This pic is as we were leaving, glad we missed this storm. The Sunday before this a guy was on his PWC and got hit by lighting in this marina, no he didn't make it. Our prayers to his family.
This was our camp site for the week. 30 miles up lake, 8 miles into the finger and another 1/2 mile into this cove. Prestine water, great fishing and the perfect play ground for the young ones.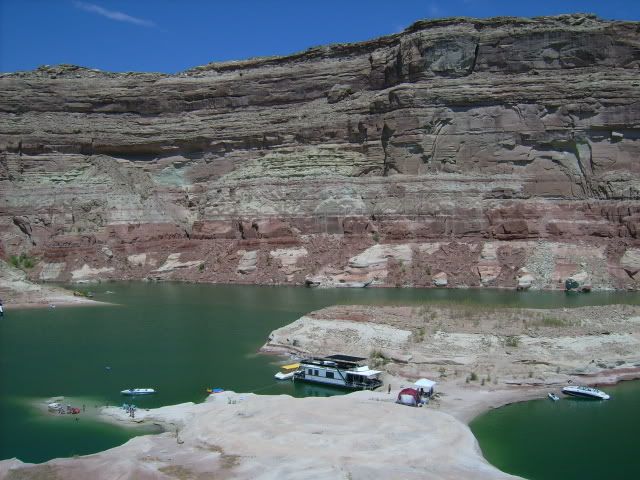 Did the standard exploring BS to: running back into some of the canyons is unreal, miles of stuff to explore.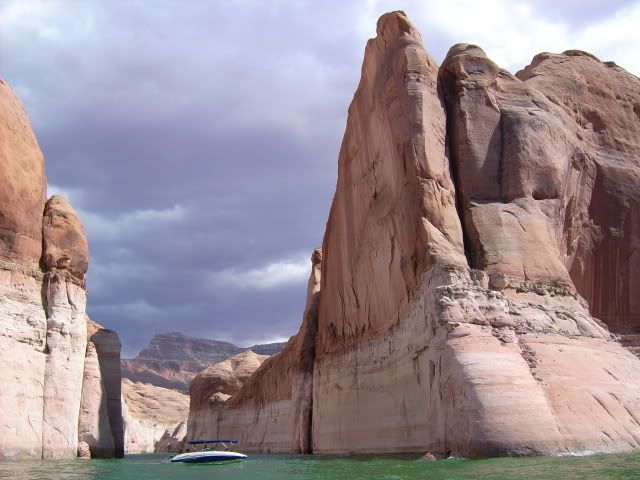 Just thought I'd share
http://s28.photobucket.com/albums/c...lakepowell06177.jpg&refPage=&imgAnch=imgAnch3