·
ǝıʞunɾ ɟxl - ɹǝ
Difficulty Level - So easy it's almost funny.
Needed supplies:
-1 new wiper assembly
-1 pair of pliers
-1 razor knife
Step 1 - Gently pull rear wiper away from glass, and slowly pull the blade away from the wiper arm (back towards glass). There will be some resistance, but DO NOT BEND OR DAMAGE THE BLADE!!! You will be re-using the metal "ribs". The passenger side end will eventually pop out with some persuasion.
Step 2 - Grab your new wiper assembly. I used an "ANCO" from wal-mart. $4.97+tax. I got a 21" so that I can have a spare blade. Plus, all the sizes were all the same price.
Step 3 - I used my pliers to snap the retaining tab off of the
NEW
wiper assembly since all I'm needing is the blade. Then I slid the blade and ribs out. Discard the

NEW

wiper assembly if you want.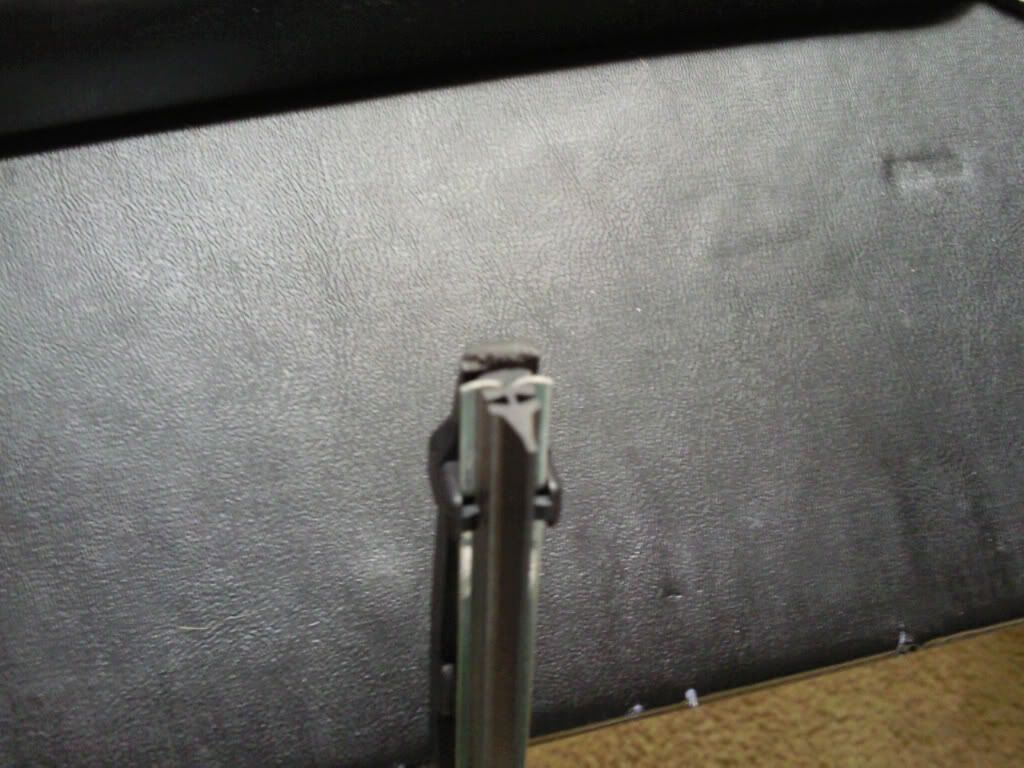 Step 4 - Remove the
NEW
metal ribs from the
NEW
blade. Feel free to discard them or bend them into funny shapes. You will not be needing them.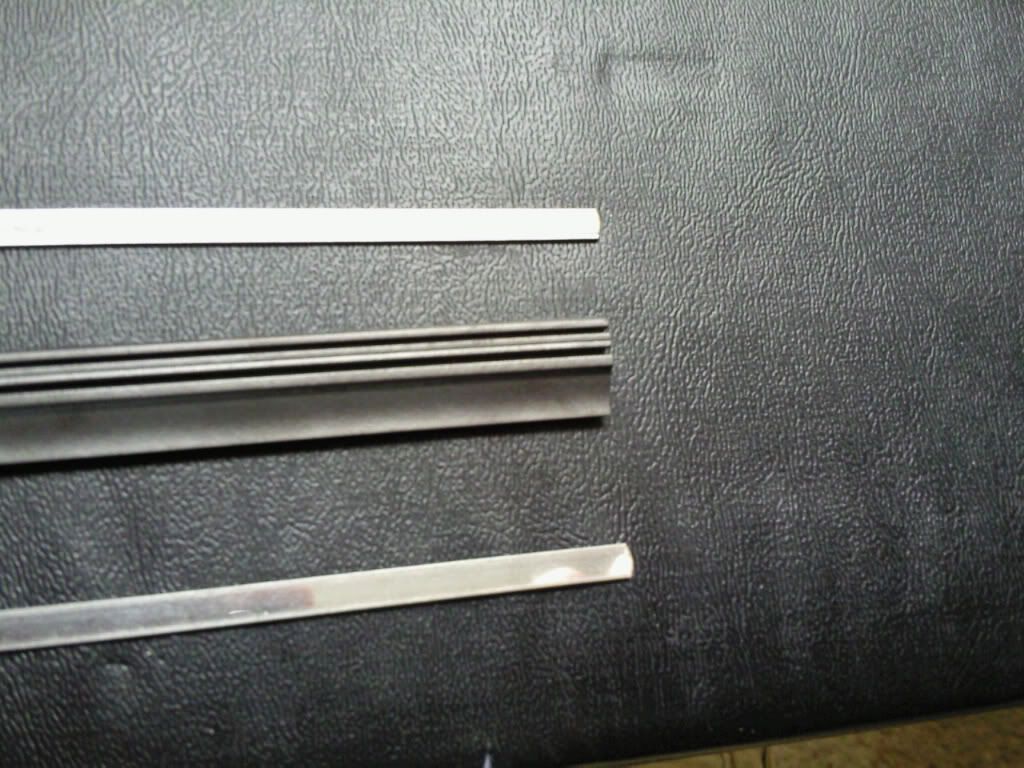 Step 5 - Remove
OLD
metal ribs from the
OLD
wiper blade. They pull right out, but make sure not to damage them. Discard old crusty chewed up blade.
Here's a side by side of my old blade and new blade.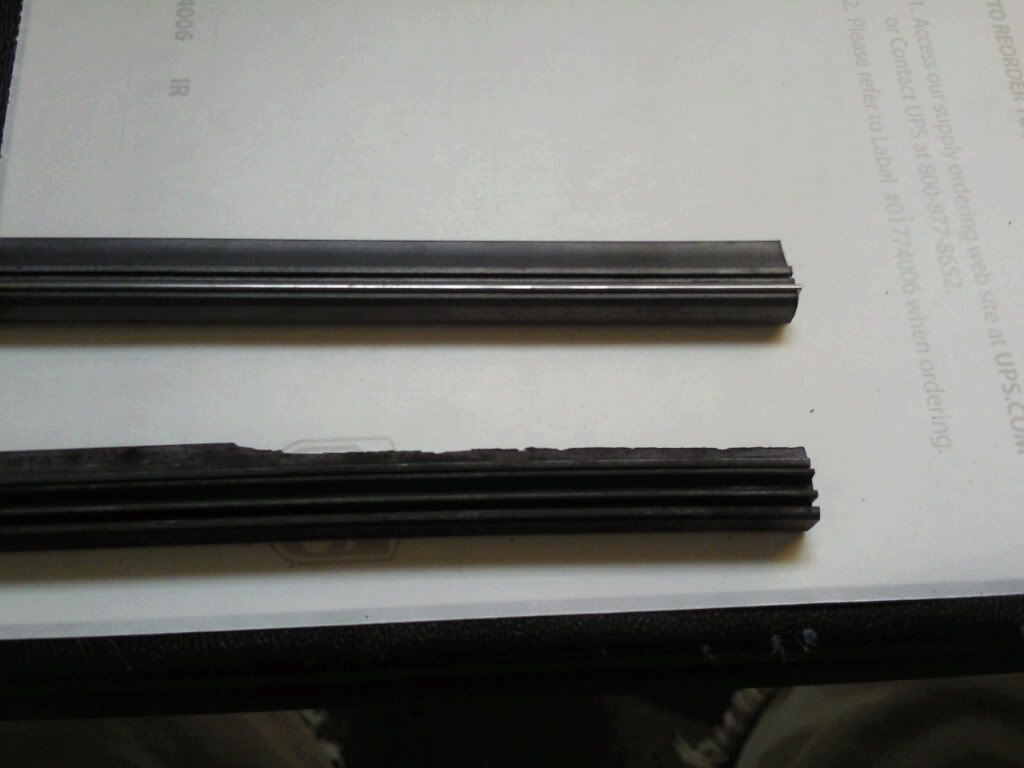 Step 6 - Insert
OLD
metal ribs into the
NEW
blade at one end. Then carefully cut the blade with your razor knife where the metal ribs end.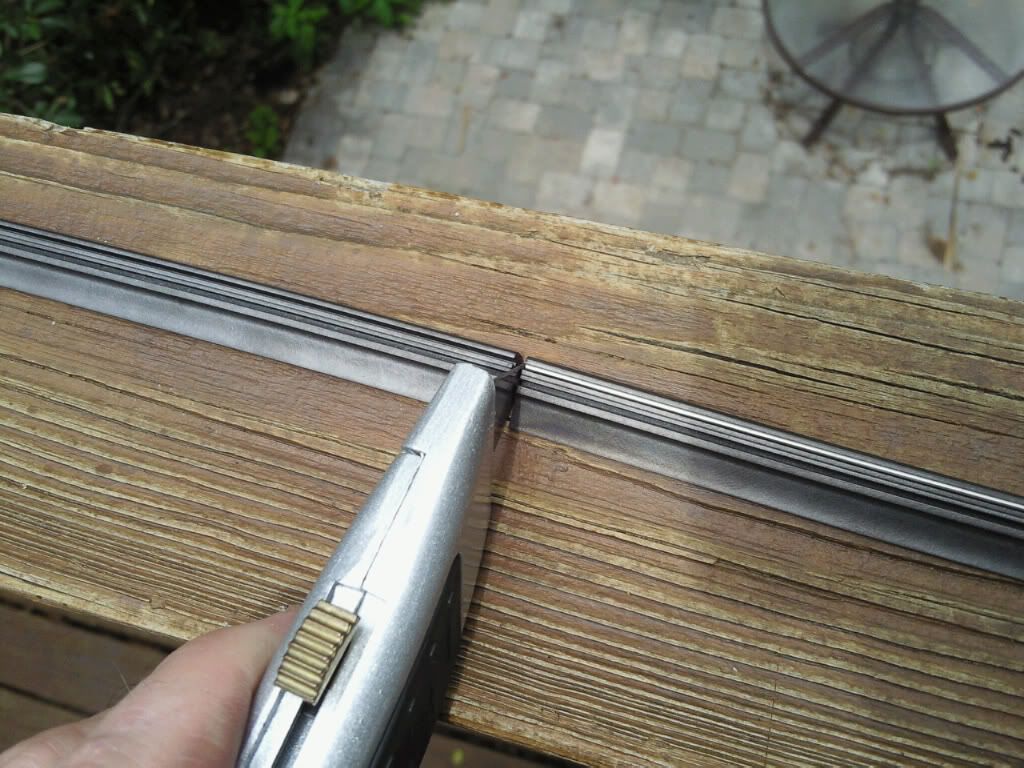 Step 7 - Insert new blade with old ribs back into wiper arm. I slid the driver side in first, since I had more room on the wiper arm to play with on the passenger side. Again, be very careful NOT TO BEND THE METAL RIBS!!!
Step 8 - Get's to wipin'!!!
I really need to thank MidnightSXT for the brief write up, it really helped me put this together. This is a very simple task and you'll drive easy knowing that you're not going to etch an arch into you're rear glass.