Well here is another project knocked out. I have been putting this off for the better part of a year.
I got these parts from another forum member and had planned to install it the time I installed
my 2019 Scat Pack Grill.
The car is in the body shop to get the splitter repaired. Obviously, I can't drive as I must have
hit one of the curb stops and cracked the splitter. I found this the other day when I put the
LED Side Markers in. The body man says easy fix. So, while he had the bumper off I had him install
the 2019 Scat Pack Grill.
I took it to the local body shop and they let me do the airbox install for a few bucks shop rent.
Parts
68175164AC - Lower Air Box
68228902AB - Air Tube
68240171AA - Air Intake Shield
Tools
1. Flat blade screwdriver & Philips head screwdriver
2. 8mm socket, long extension & ratchet
3. HD scissors and utility knife
4. Panel tool
5. Some push pins
6. Drill and bits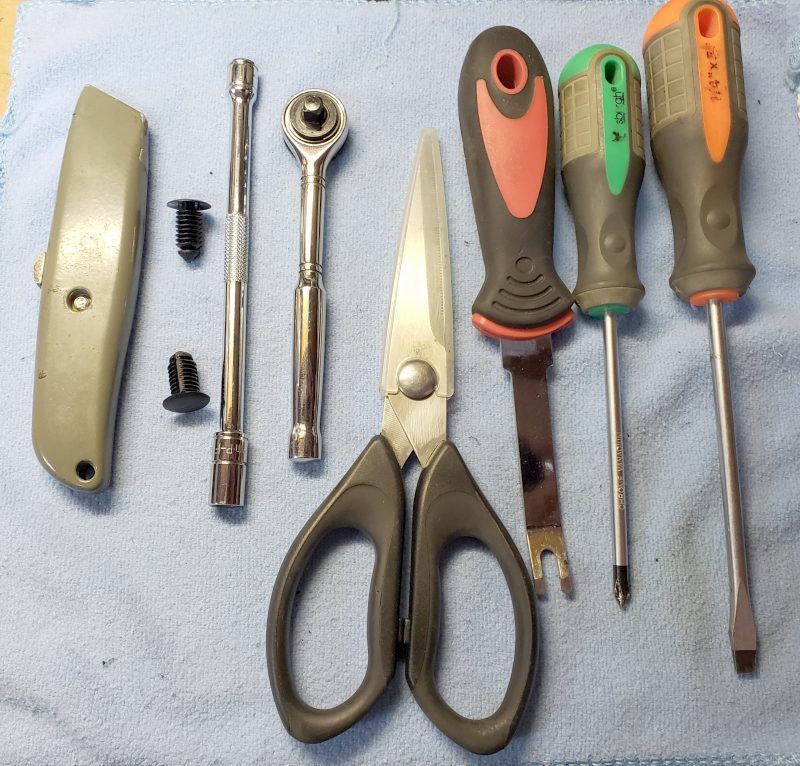 Installation
1. Remove the front bumper. There is any number of YouTube videos on how to do this. But,
according to my body man you need to remove the wheels and the complete fender liner for better access.
2. Remove the Headlight. It is held with 5 8mm bolts.
3. Remove the original Air Intake Shield. It is held on with 3 pushpins.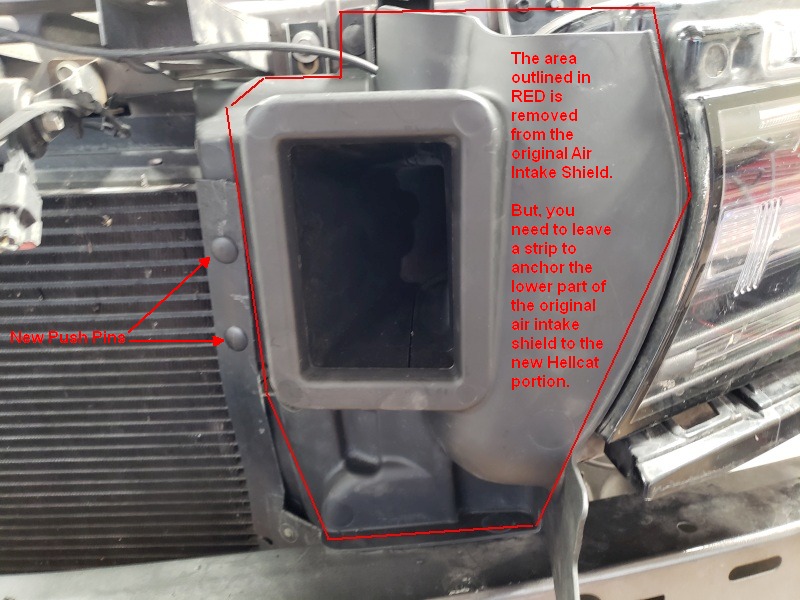 4. Remove the Original Airbox. You will need to transfer the hold down bushing and the rubber
fender bumper from the original airbox and transfer them to the Hellcat airbox. Now install the Hellcat airbox.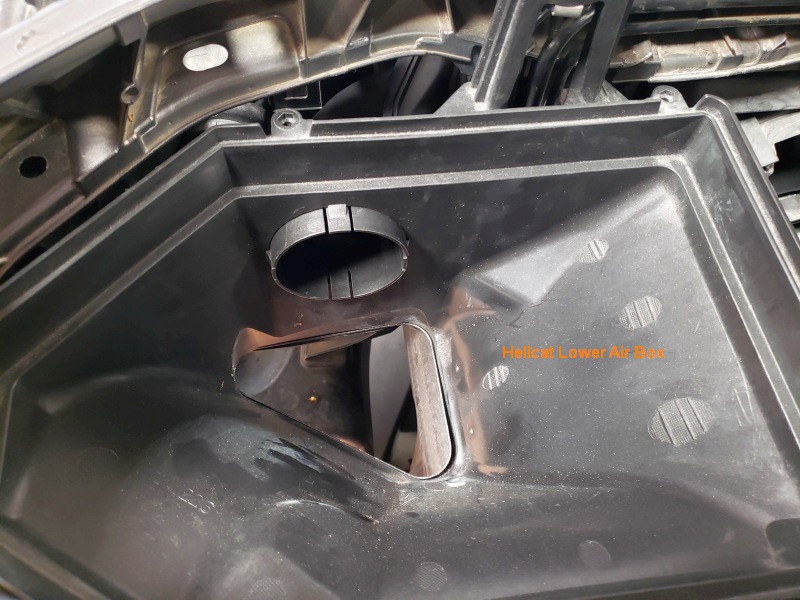 5. Install the Air tube and secure with a New pushpin.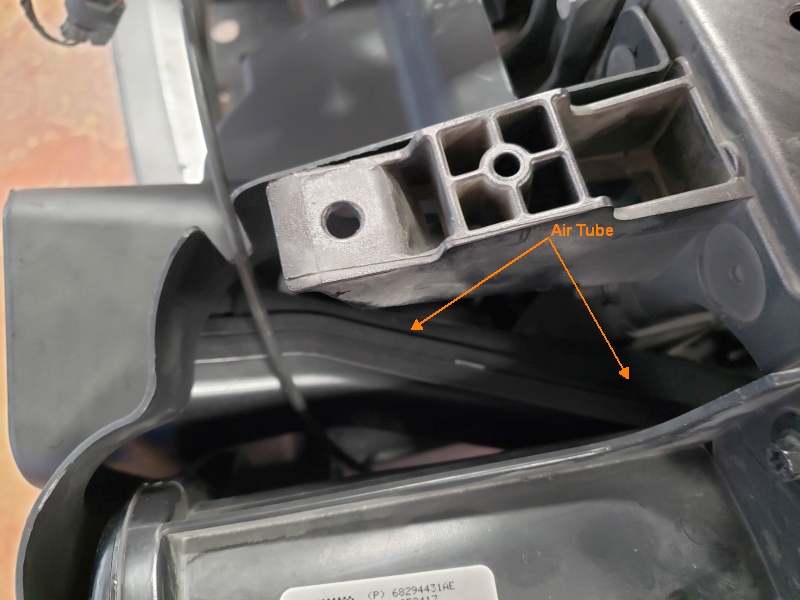 6. Install the Hellcat Air intake shield and the modified original lower portion of the Air Intake Shield.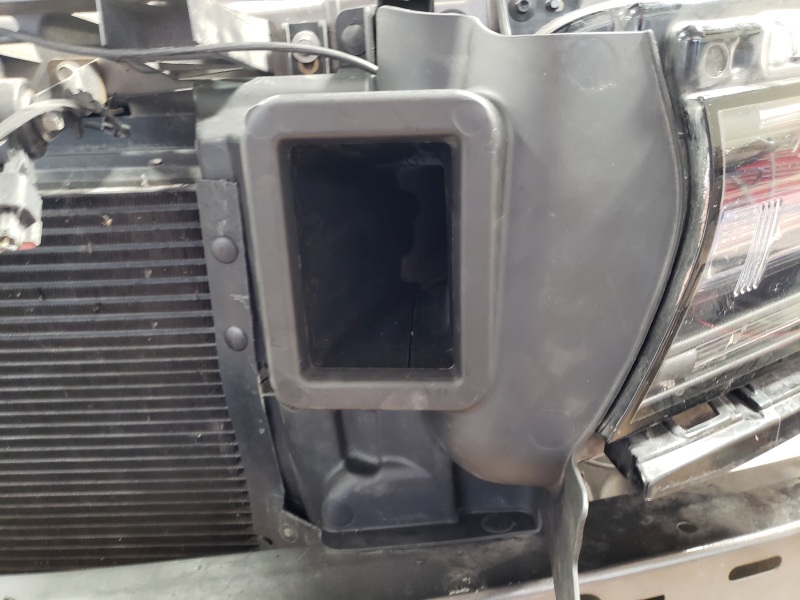 You're Done