Discussion Starter
·
#1
·
First and foremost, your dealer (or me) must have version 6.03 or higher to get the DRL's to work. Earlier versions had a bug that would let people enable it and it looked like everything was ok, but it did not work. So here we go:
From the main screen, click Vehicle Preparation. NOTE THE VERSION NUMBER IN THE TOP RIGHT SECTION OF THE SCREEN. Mine shows 6.03 so we are good to go.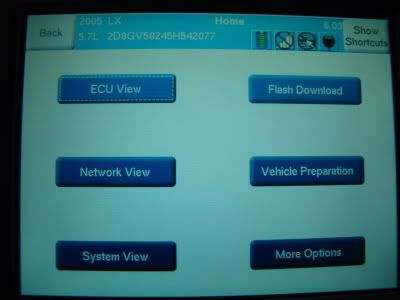 Scroll down the list until you see the selection "Enable DRL"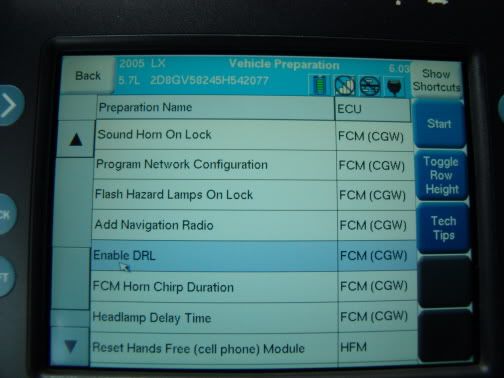 Select it by touching the screen where it says "Enable DRL" and then press the start button. After a few seconds a window will pop up (yeah pop ups are everywhere not just the internet).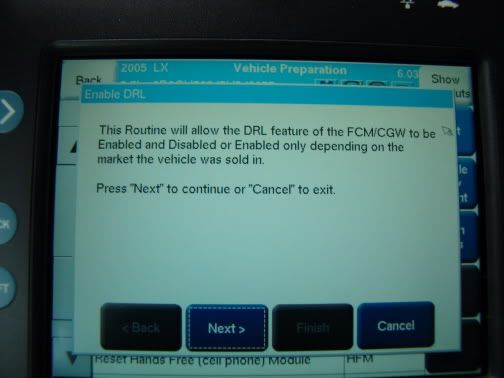 If this is really what you want to do, click the next button at the bottom of the pop up.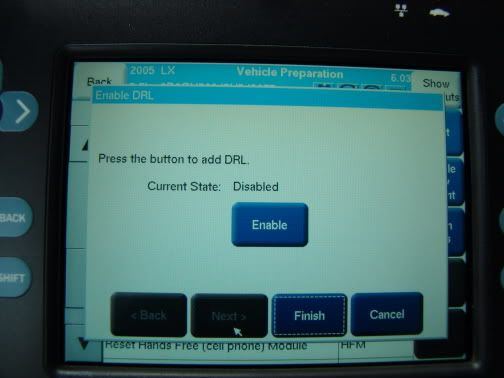 Click the Enable button and wait a few seconds. If the change was successful you will see a window like this one: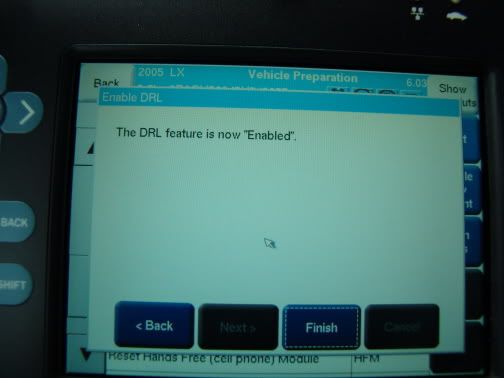 Click Finish and that is it. Go and check to make sure your DRL's are working now. Here is what mine look like: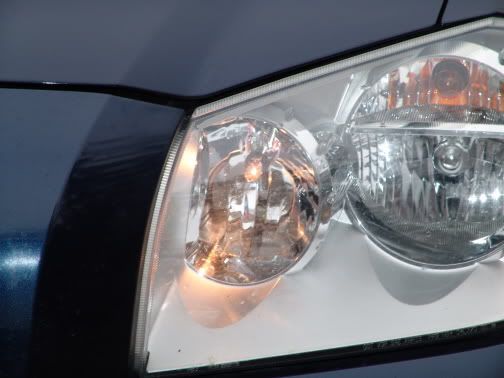 Looks like the beam is on at about 1/2 power or less. My scientific guess.