Last week I got my Solo Performance Mach-X Cat Back exhaust installed. The system came with beautiful 4" chrome tips. I have removed all the chrome from my magnum so these chrome tips were bothering me. After a week I decided the chrome look had to go. I decided to try this kit from Dupli-Color "SHADOW Chrome Black-out Coating" which is designed to change chrome to a black chrome look. It is a translucent black base similar to Nightshades and then you apply the clear coat which is supposed to resist cracking and chipping. It's good to 275 degrees f so it should be ok for the tips.
I backed up the Magnum onto my ramps, then dropped the 4 rear hangers and one of the center hangers. That was enough to lower the exhaust and get the clearance I needed around the tips. I washed the tips thoroughly with mild dish detergent and water then rinsed. The started masking. You do not sand prior to applying the base coat as this is translucent and any sanding scratches would show through. I put on 3 coats of the black base, waited 20 minutes between coats. Then waited 1 1/2 hours and started the clear coats. Also applied 3 coats of the clear with 20 minutes between coats. Then waited 6 hours to re-hang the exhaust.
Here's the kit I used: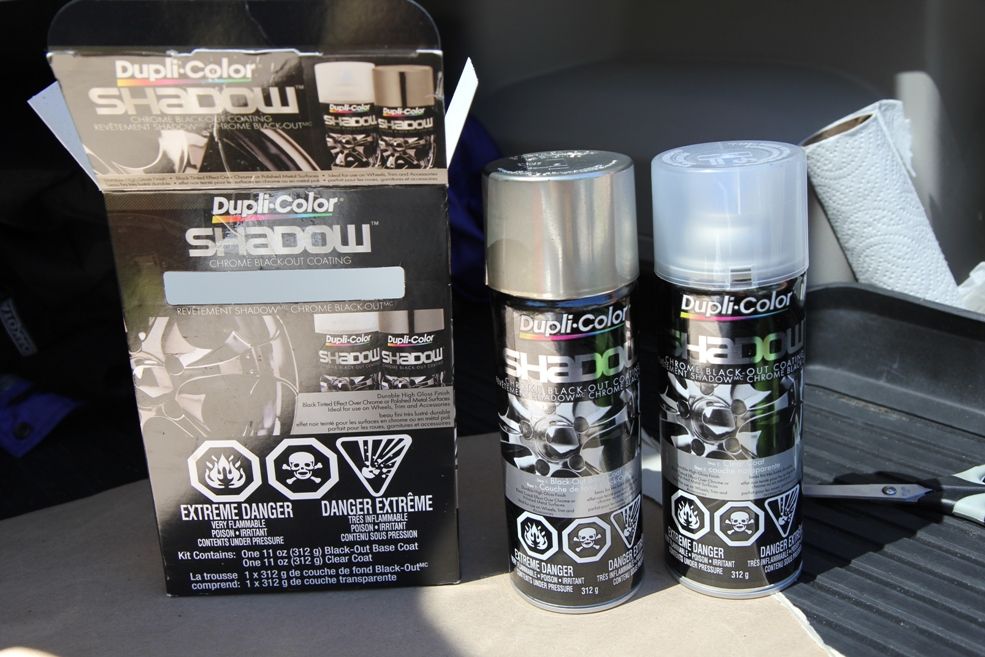 Pics added...
Here are some shots of the old and new exhaust. Glad to see this boat anchor off the car. The entire new exhaust system weighs less that the suitcase.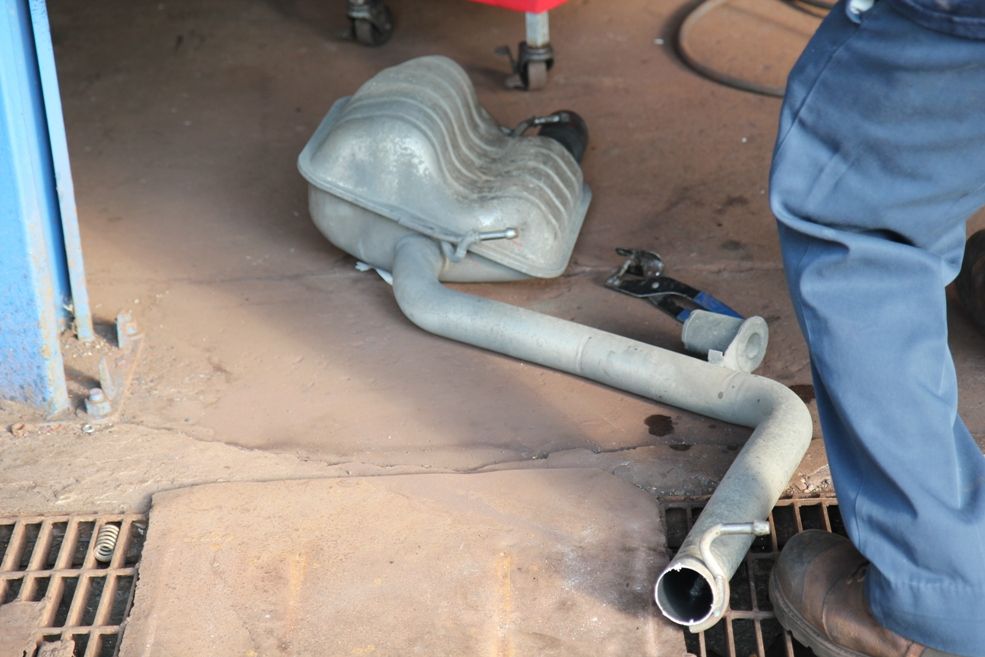 Here is the Solo Performance Mach-X Cat Back exhaust system with adjustable J-pipes.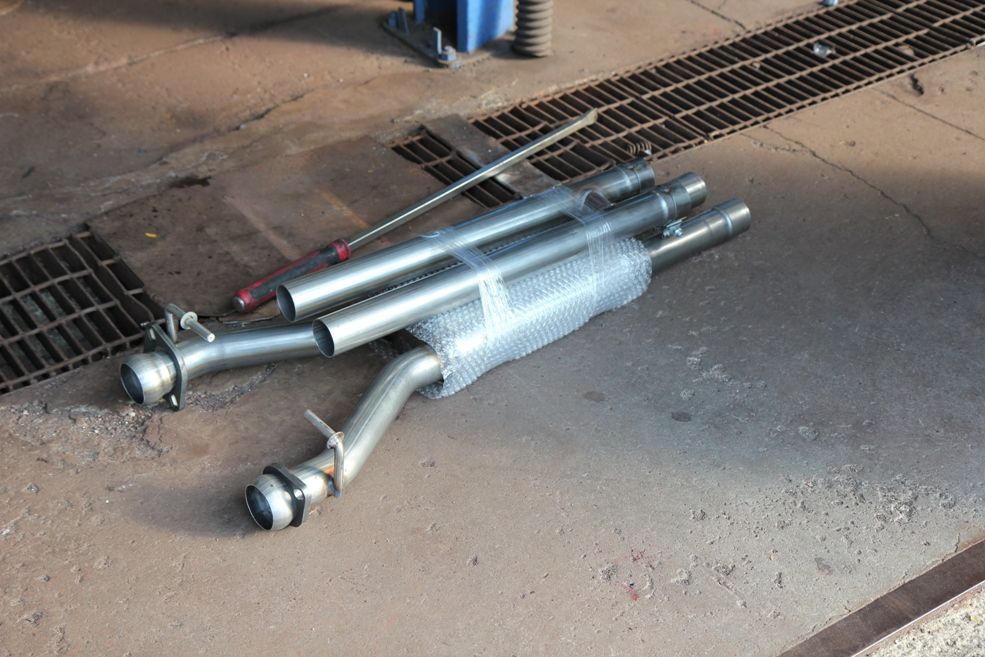 Here is the exhaust with the chrome tips. Nice, but I'm not a chrome guy.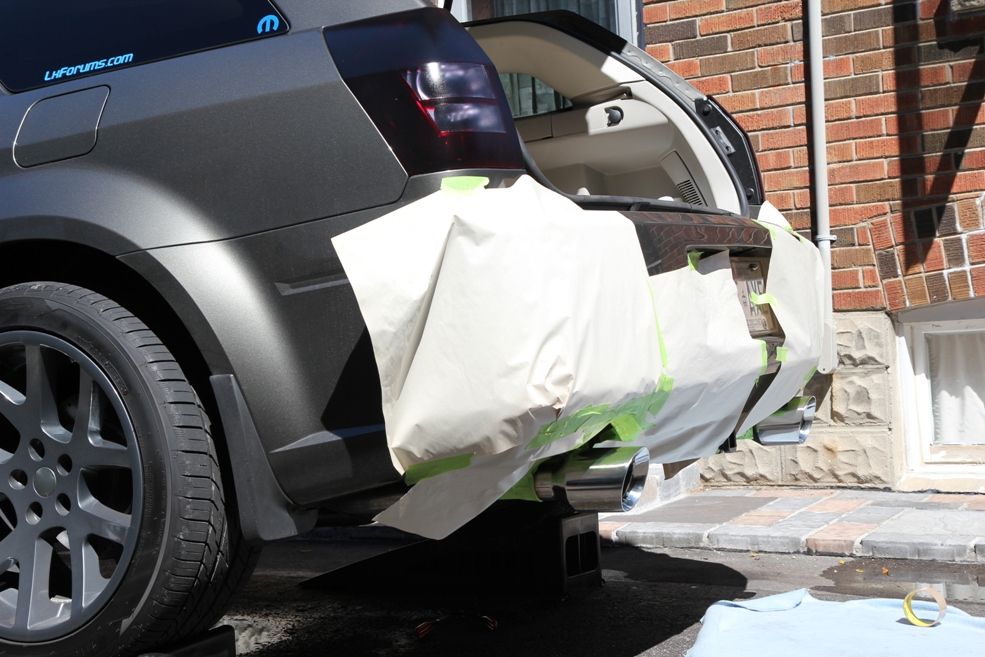 After final masking I did a last clean of the tips with ISA.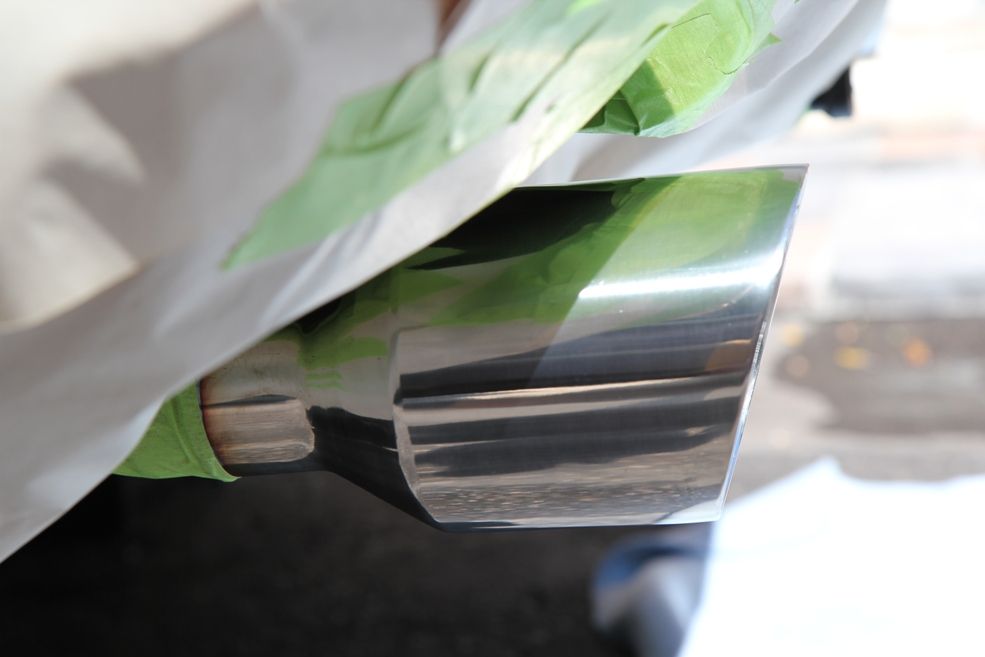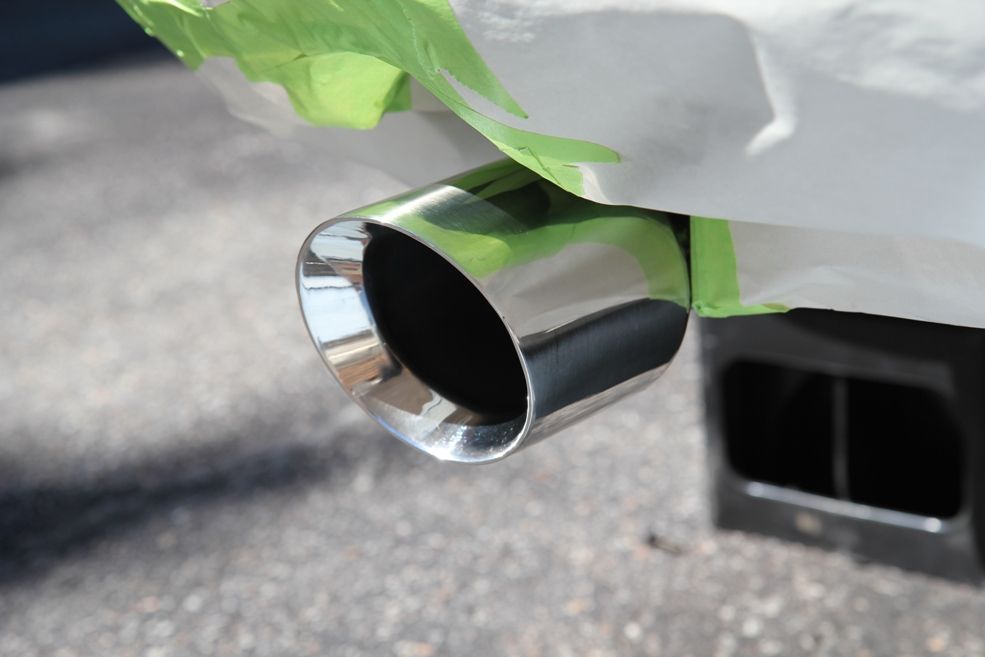 Here are the tips after the first light tack coat of the translucent black base.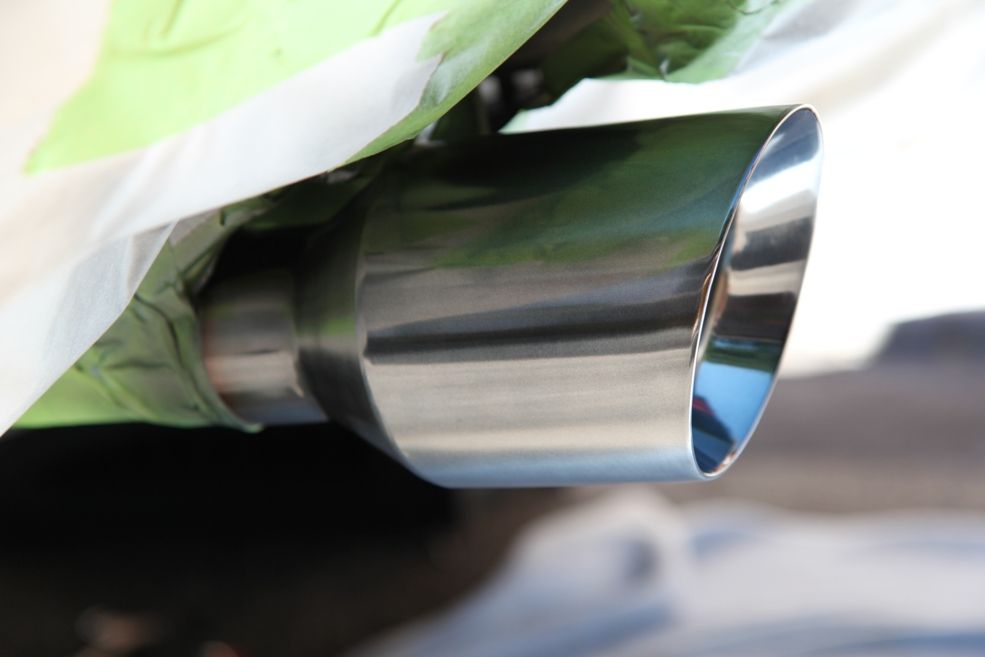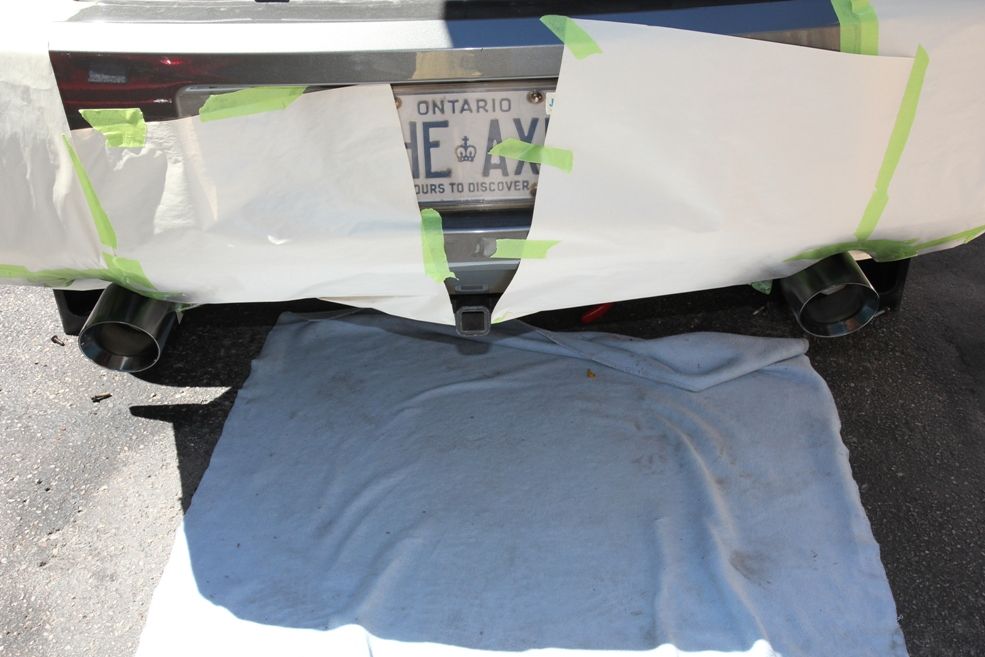 Here are the tips after 2 coats... starting to look more like black chrome.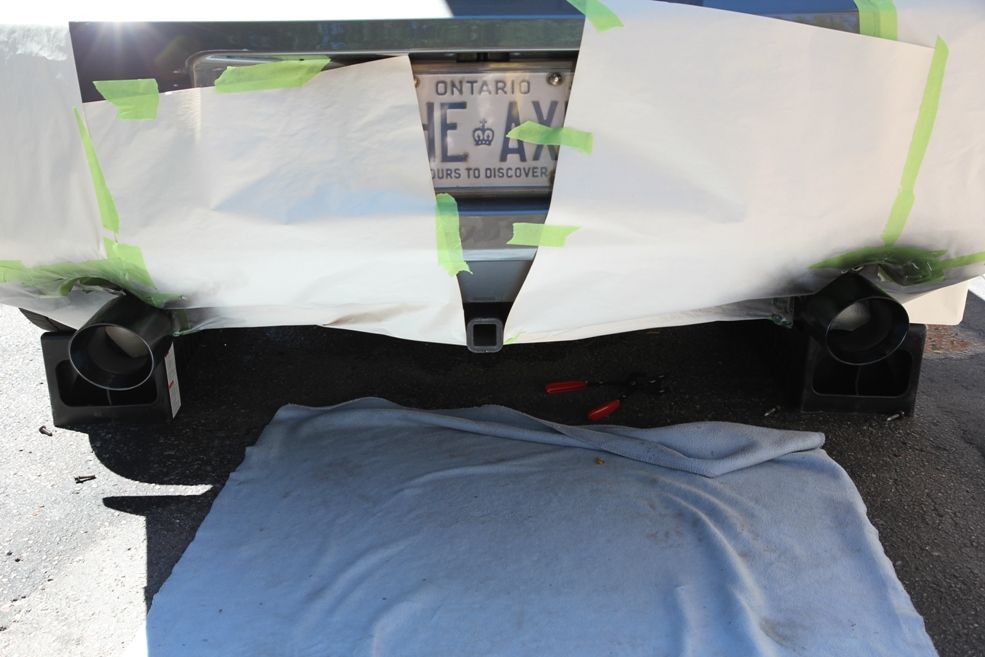 This is after the 3rd coat of the black base coat.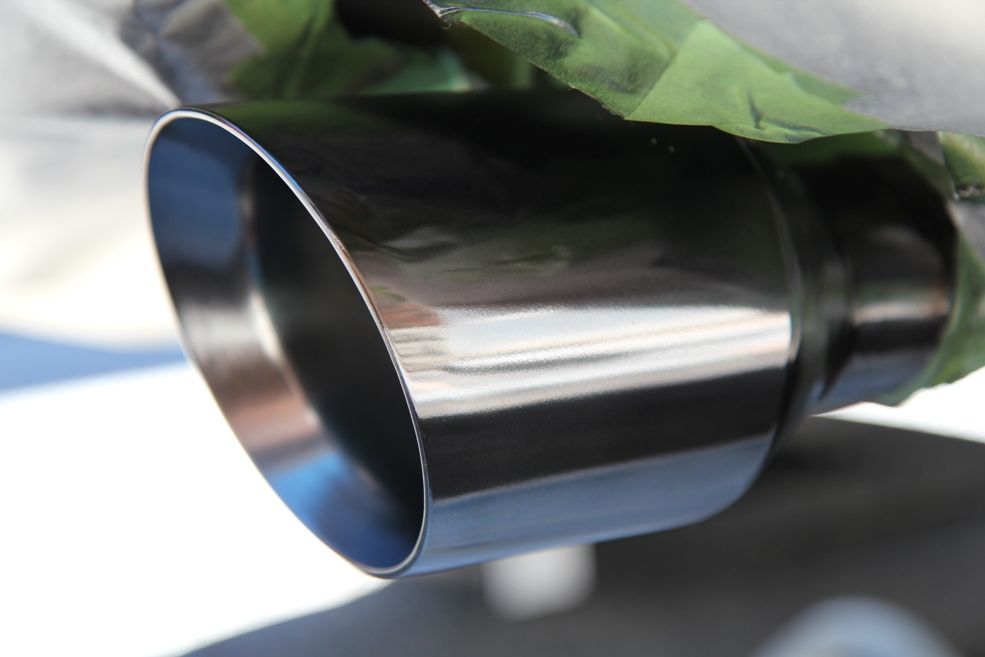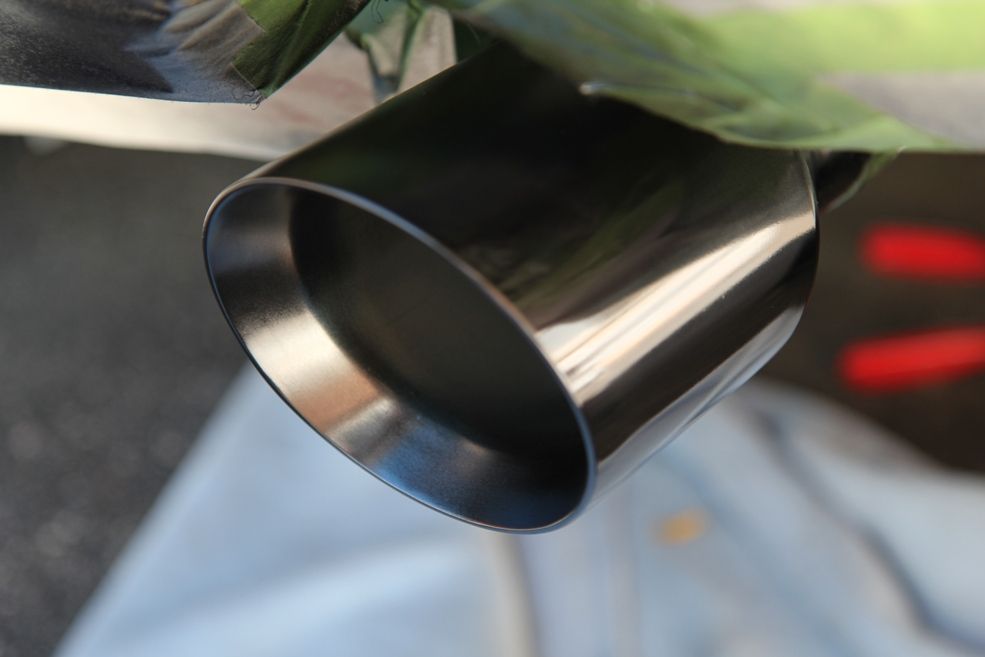 And here they are after 3 coats of the clear and the exhaust back in place. I really like the finish for a rattle can. A layer of dust already found a home. They look better than in these pics. They look blacker in the pics than they really are in full sunlight.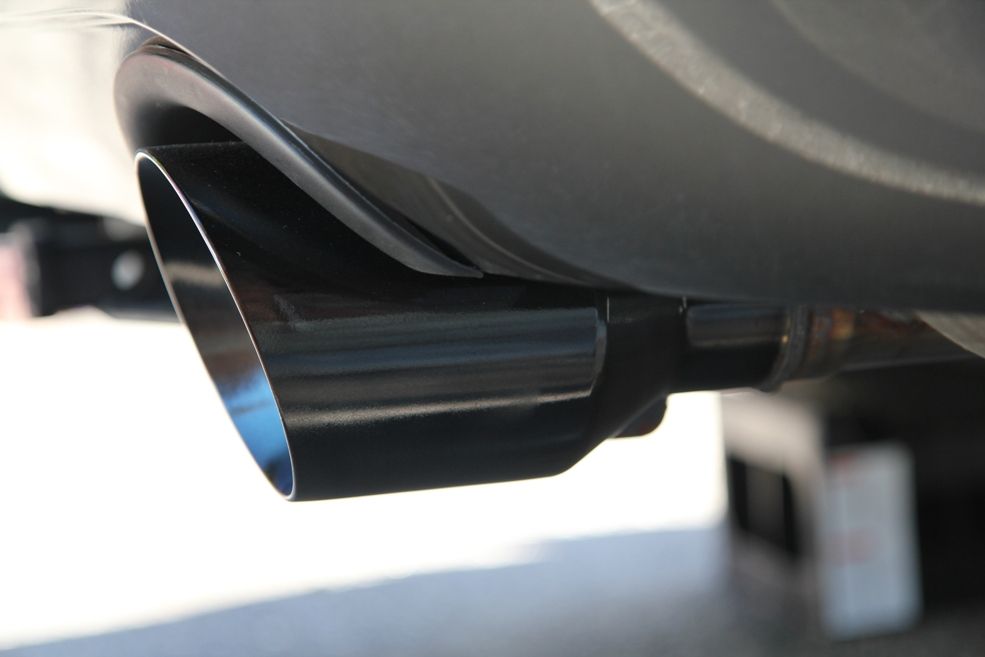 Time will tell how chip and scratch resistant this coating really is, but I love the new look! Has anyone every tried this stuff on exhaust tips? Just wondering how durable it is.
Total cost $22.00 for the kit.
What do you think?
Cheers,
Adam :beerchug: