You have been asking for it, so here they are. Shirts will be printed on black Gildan Ultra Cotton Heavy Weight T's available in Small thru 5X. They will have a small CenCal logo on the front left chest, and a larger CenCal logo on the back.
Logo Colors Available:
White
Silver
Red
Royal Blue
Crown Royal Purple (not sure how well this will show up on black)
Pink
Athletic Gold
Neon Yellow
Orange
Prices:
S-XL $12.00
2X-5X - $13.50
XLT-3XLT - $13.50
Payment can be made via PayPal to
[email protected]
or via snail mail (Please PM me for the address). Please include your screen name (as I am bad with names sometimes) and shipping address with payment. Also if you would like to have your T-shirt shipped to you please include $5 for shipping, or if your not in a rush I can deliver them to the upcoming Sacramento meet.
Thank You!
:mrgreen: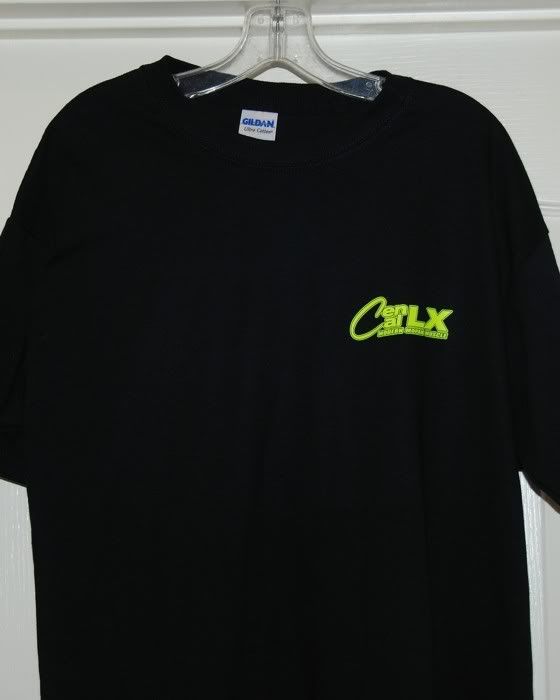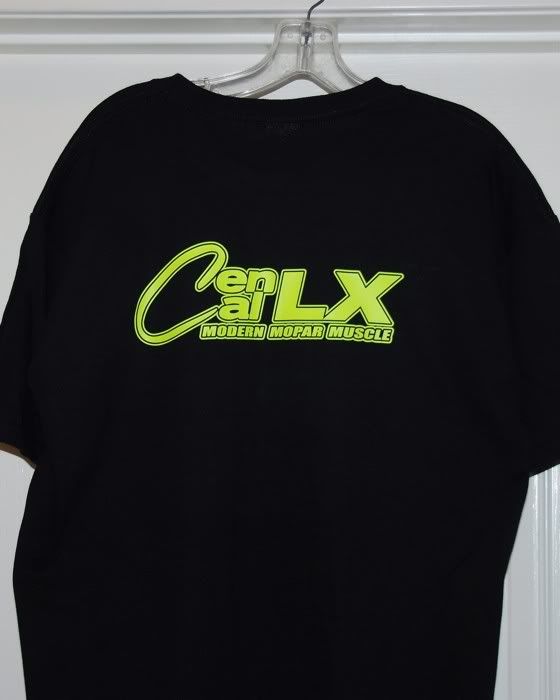 ORDERS:
==========
SMosher
1 - Thong Pink
==========
srt9
1 - Med. Red
1 - XXL Red
==========
tigggger41 (PAID)
1 - Lrg Silver
1 - XL Pink
==========
JOBee (PAID w/Shipping)
2 - XXL Neon Yellow
==========
elee07SE (PAID)
1 - Med Silver
==========
hemi iam (PAID)
1 - Sm White
1 - XL White
==========
MagMall (PAID)
1 - Sm White
1 - XL White
==========
fireman2118 (PAID)
1 - XXL Silver
1 - XXL White
==========
07inferno (PAID)
1 - XXL White
2 - XXL Red
==========
fast fred (PAID w/Shipping)
1 - Sm White
1 - Med White
==========
Centurion (PAID)
1 - Lg Silver
1 - XL Silver
==========
MikeE (PAID w/Shipping)
2 - XL White
==========
LUVMYRT
2 - XXL Red
==========
youngzayiles (PAID)
1 - 3X Silver
==========
MoshMom
1 - XL Blue
1 - 2X Blue
1 - 2X Pink
1 - XL Red
==========
bubbamagnum (PAID)
1 - 2X White
1 - 2X Red
==========
Gone Hemi (PAID w/Shipping)
2 - 2XLT Red
==========
Mosie (PAID w/Shipping)
1 -XL Blue
==========
Bruno (PAID w/Shipping)
1 - XL Silver
1 - 2X Silver
1 - 3x Silver
==========
Black Crystal (PAID)
1 - Lg Blue
1 - Med Silver
==========
Magnificus (PAID)
1 - 5X Silver
1 - 3X Pink
==========
KUPPA
2 - 3X Silver
==========
ICEChargerRT (PAID w/Shipping)
1 - Lg Red
1 - XL Red
1 - 3X Red
==========
Grimlock (PAID)
1 - 2x Red
1 - 2x Silver
==========
ChargerGirl (PAID w/shipping)
2 - Med Red
ChargerBaby
1 - 18 Mo. Pink
==========
J12_300 (PAID)
1 - XL Pink
1 - 3XT Silver
1 - 3XT Royal Blue
==========
DaddyGoFast (PAID)
2 - XL Silver
1 - 2X Silver
1 - XL White (no back logo)
1 - Lg Pink/White
==========
Hellbilly (PAID)
1 - 3XT Silver
==========
Vileem (PAID)
1 - 2X Red
==========
KrzySRT (PAID)
1 - 2X White
1 - 2X Blue
1 - 2X Orange
==========
gt4948c (PAID)
1 - Lg Orange
==========