Discussion Starter
·
#1
·
2006 300c SRT8
I recieved my EBC Yellow Stuff pads yesterday and thought it would be a nice hour project to change them today before I went into work.
Not so much! :SM002:
I started on the right front and noticed that the dust boots did not go back into the caliper like they should. I got to poking around and noticed that thier appeared to be plating coming off the pistons and a lot off corrosion.
Here is what I found: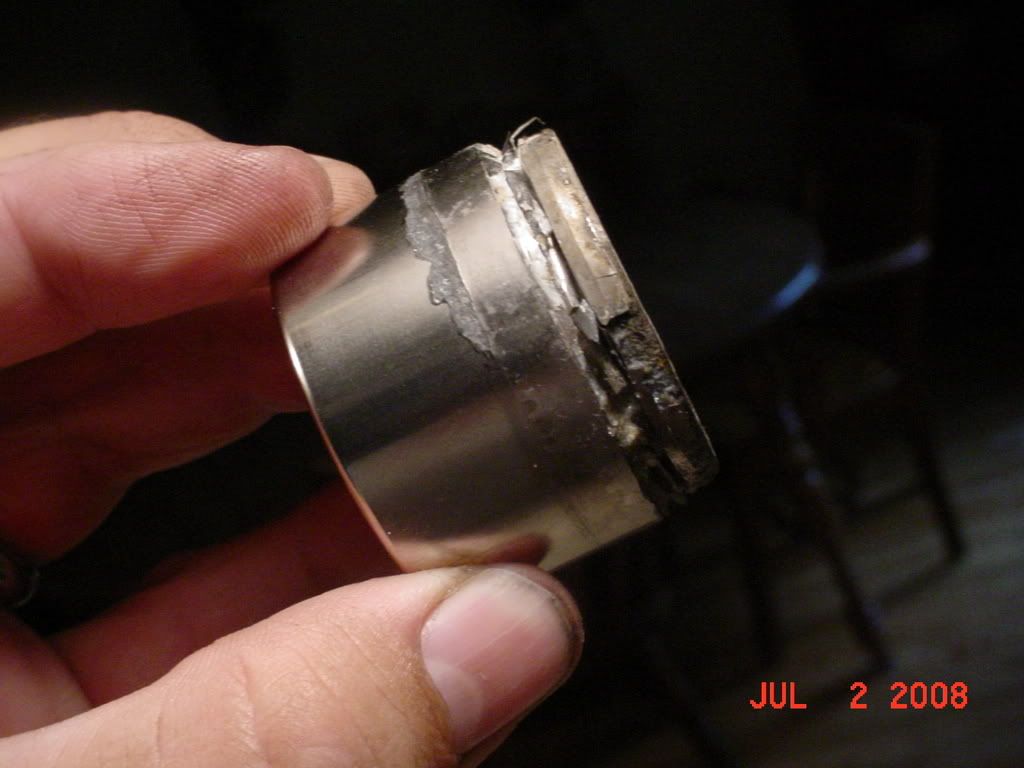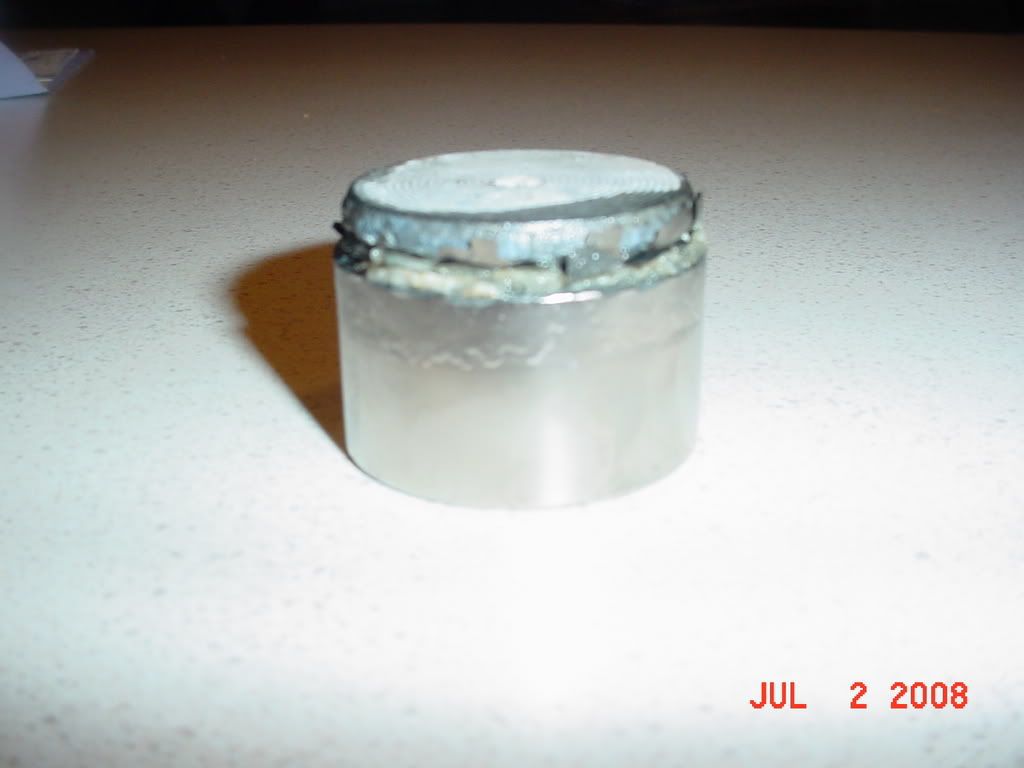 This is not the worst one, it is typical of the four. I have not torn into the other corners yet but I assume they will be the same... at least on the front.
I am posting this up prior to researching options on getting this fixed. If anyone has suggestions I would appreciate it. Please don't tell me to take it to the dealer as that is not an option.
I am hoping that I can get pistons, seals and dust boots for a reasonable amount from somewhere.
I will also flush the system as some of the plating or corrosion may have contaminated it.
Has anyone else experienced this and what was the outcome?