Discussion Starter
·
#1
·
Spent yesterday afternoon with the RT on a dyno to test GAINS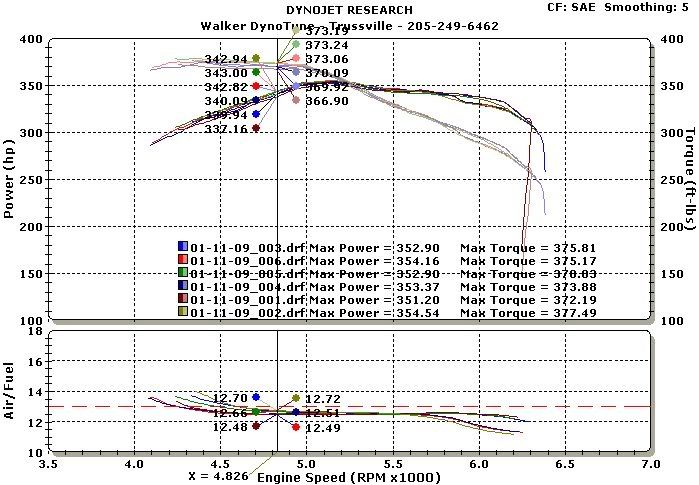 from a new M M Ported Throttle Body.
We made two base line pulls with a best of 354 HP and 377 Torque. Down some from the last pull in November 363/384. My tires are about 1" larger in diameter and that's about all that has changed?
We installed the new Modern Muscle Throttle Body and made three more pulls with a best of 354/375.
Throttle response "seems" to be better. This is hard to measure driving around on the streets. MDS "seems" to stay engaged longer, again no way to measure. I will be taking an 800 mile trip in a couple of weeks and see if MPG is any better.
Will this improve 1/4 mile by 0.3 of a seconds, I'll be surprised. If I get 0.1 second faster then it's worth the mod and again I'll be surprised. Track test and tune will be in February. I'll report back.
At this time, if I had it to do over I would have saved my money and put it towards a stall converter.
Here are some links of the data and short clip of one of the runs.
http://i255.photobucket.com/albums/hh133/tkirwin/Dyno Proted TB and Motero Pics/KentAll.jpg
http://s255.photobucket.com/albums/...Motero Pics/?action=view&current=MVI_1351.flv